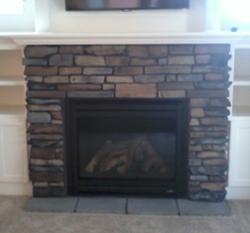 Howard Lake, Minnesota (PRWEB) September 12, 2012
Trilite Stone, a manufacturer and distributor of manufactured stone products used in both commercial and residential applications announces that its products will be displayed in the Fall Parade of Homes. Trilite Stone is partnering with Lee Homes and their entry #283 located at 5138 Elliot Ave. So., Minneapolis Minnesota.
"We are excited about displaying our products in the Fall Parade of Homes and our partnership with Lee Homes," Said Len Przybylski, president of Trilite Stone. "Lee Homes has a reputation for quality and value that is consistent with our product offerings."
For more information on Lee Homes, visit http://www.leehomesmn.com
In addition to the Parade of Homes, Trilite Stone's faux stone products can be seen at dozens of Applebee restaurants located across the Twin Cities. Trilite Stone's man-made cultured stone products can be used for external remodeling as well as interior rooms. Trilite Stone has a large number of styles and color combinations in its standard selection and will custom create a stone pattern to meet ones exact needs.
Faux stone products are ideal for home remodeling as it is easier to use than real stone because it is lighter, easier to cut and less expensive.
Trilite Stone is a privately owned company with its manufacturing facility located in Howard Lake Minnesota. Trilite Stone manufactures faux stone or cultured man-made stone for interior and exterior structures and for both residential and commercial applications. For more information go to its website http://www.trilitestone.com or call 1-888-786-6626 to speak to a specialist.