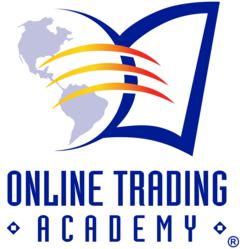 Our redesigned site is intended make it easy for traders to discover the truth about how money is really made in the markets and register for a free course to learn more.
Los Angeles, CA (PRWEB) September 11, 2012
The Online Trading Academy community and prospective students can now experience a dramatically different website interface where services, academy information, and enrollment are now easier than ever.
With easier access to resources such as Power Trading Radio, Lessons from the Pros, and the Student Lobby, http://www.tradingacademy.com has improved navigation so that students and prospective students can locate informational pages and educational content.
The redesigned website features new education pages including course descriptions on the recently updated Professional Trader and Options Trader courses. Instructor pages now include more information in a "LinkedIn-type" format. Instructor pages now enable students to learn more about the background and specialties of their current instructors and those they may work with in the future.
Students also now have the ability to set their local Online Trading Academy center to permanently display on their homepage to more easily access course schedules and other information.
"Our redesigned site is intended make it easy for traders to discover the truth about how money is really made in the markets and register for a free course to learn more," said Tony Harkey, Vice President of Marketing for Online Trading Academy. "Navigation throughout the website has been streamlined so that information about courses, free membership, instructors, and our financial education centers is easy to find."
The new user-friendly Online Trading Academy website allows prospective and current students to quickly discern financial education center locations, courses offered, what graduates say about their experience and how aspiring traders can get started.
The upgraded Online Trading Academy website is a digital integration of what current students learn in the classroom and from their online trading experiences. To navigate the website, please visit: http://www.tradingacademy.com
About Online Trading Academy
Online Trading Academy helps their students by revealing the truth about what it takes to become a successful trader or investor. Their core strategy enables traders to identify market turning points before they happen, with a high degree of accuracy. Students learn under the guidance of experienced professional traders in a hands-on, learn-by-doing classroom setting. In the Professional Trader course, students learn trading skills and then practice trading live, in the classroom, without paying commissions or risking their own capital by using Online Trading Academy's money. With over 30,000 graduates, Online Trading Academy offers professional instruction from experienced Wall Street professionals, as well as a wide array of beneficial home study materials to supplement classroom study. Online Trading Academy locations include Phoenix, Irvine, Los Angeles, San Jose, Denver, Orlando, Tampa, Fort Lauderdale, Atlanta, Chicago, Kansas City, Boston, Baltimore, Detroit, Minneapolis, New York City, Secaucus, Charlotte, Philadelphia, Austin, Dallas, Houston, Seattle, Washington D.C., Milwaukee, Dubai, London, Singapore, Mumbai, Vancouver and Toronto. For more information, visit http://www.tradingacademy.com.