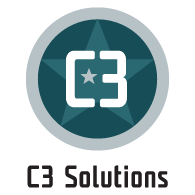 We are extremely excited about our partnership with C3 Solutions. Together we achieve greater productivity and expertise. In the end, it's all about bringing the greatest value to our customers.
Todd Williamson, CEO InBound Technologies
Montreal, Quebec (PRWEB) September 11, 2012
InBound Technologies and C3 Solutions announce a strategic partnership to integrate their respective industry leading systems. This partnership will enable InBound Technologies and C3 Solutions customers to increase the benefits that they already experience with LumperLink and C3 Reservations.
This alliance of best-in-class SaaS applications offers dock operations the opportunity to seamlessly link the unloading services, appointment scheduling, receiving audits and scorecarding with the rest of their business' information systems in real time.
In addition to the significant benefits each application brings to their respective areas of expertise, the integration of LumperLink and C3 Reservations brings to fruition supplemental savings and productivity gains that were yet unattainable in warehouse logistics:

Significant labor savings by eliminating redundancies and task duplication such as manual data entry and communications between the scheduling office and the receiving dock.
Ability to plan the unloading staff based on the scheduling data.
Capturing the data from the time of booking through the unloading provides pertinent real-time visibility and reporting.
Having visibility on the dock activity allows amendments to be executed rapidly; reducing the risk of negatively impacting your receiving activity.
Carriers and vendors may obtain unloading pricing at the time of booking the appointment and receive the receipt electronically, thereby streamlining the driver arrival time.
'We are extremely excited about our partnership with C3 Solutions', states Todd Williamson, CEO Inbound Technologies.' Together we achieve greater productivity and expertise that otherwise would have been impossible. In the end, it's all about bringing the greatest value to our customers.' says Williamson.
With the integration of LumperLink and C3 Reservations the dock schedule is always in synch with the unloading staff. This synchronization allows operations to further reduce their costs and increase throughput.
About C3 Solutions
C3 Solutions is a leading provider of software solutions dedicated to the area of yard management and dock scheduling. C3's customers are fortune 1000 companies in the retail, manufacturing, transportation and post and parcel industries. C3's products include its award winning yard management software, Yard Smart and its on-demand dock scheduling system - C3 Reservations. Founded in 2000 and based in Montreal QC, C3 Solutions has customers in the United States, Canada and Europe. For more information on C3's products, schedule a free on-line demonstration.
About Inbound Technologies
InBound Technologies develops labor-management software and ideas for the distribution industry. Their successful track record for innovative solutions spans 20 years of reliable service to warehouse and distribution centers in an array of industries, including grocery, food service, retail, wholesale, and pharmaceutical operations. InBound Technology's SaaS (Software as a Service) technology base means instant accessibility, rapid scalability, and guaranteed reliability. LumperLink/LaborLink gives their customers a real-time look at what's happening at each dock door and all the KPI's to measure their progress allowing greater productivity through continued process improvement. Contact a sales representative for more information on InBound Technologies products.