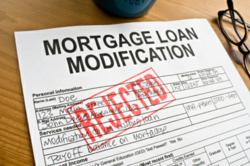 "Public should conduct a thorough investigation of anybody that claims they can perform loan modifications for a fee" Rod Bidgoli, Plaintiff's Attorney
Irvine, CA (PRWEB) September 19, 2012
Southern California law firm of Irvine Law Group, LLP has filed a 150-page civil lawsuit in Superior Court of California, County of Orange (Case No.: 30-2012-00578562) against defendants: Consumer Protection Assistance Coalition, Inc., (DE); Gary Lane, a California attorney; Jose Arturo Abad Vega (also known as Pepe Abad, and Pepi Abad); and other named individuals, alleging that defendants operate "an illegal mortgage modification scheme". Plaintiff's attorney, Rod Bidgoli, a senior partner at the firm stated that the multi-million dollar lawsuit alleges 17 different causes of action against the various defendants, including: Fraud, Conspiracy to Commit Fraud; Charging Illegal Advance Fees for Loan Modification; Intentional Misrepresentation; Unfair, Deceptive and Fraudulent Business Practices; Violation of the Consumers Legal Remedies Act; Illegal Use of Runners and Cappers; and 12 other causes of action.
The lawsuit alleges that defendants made misrepresentations and assurances to Plaintiff that they would modify her mortgage and obtain a reduction of her loan principal, and stop the foreclosure of her home. Plaintiff claims that she paid the defendants thousands of dollars in advance fees, but no loan modification was performed for her, and as a result she lost her house in foreclosure.
The lawsuit further alleges that defendants misrepresented CPAC as a "Federally Registered Non Profit Law Clinic, even though CPAC has no federal registration," and that CPAC is not registered either as a law corporation or a "Non-Profit Legal Clinic" with California Attorney General's office, the State Bar of California, or any other governmental or regulatory agency.
When asked about the case, Mr. Bidgoli declined to comment on the specifics of the case other than what's contained in the legal complaint, because of pending litigation. The civil complaint however alleges that there were felony criminal charges filed against defendant Pepi Abad in Orange County Superior Court (Case No.: 11CF1447) stemming from an illegal mortgage modification scam involving Mr. Abad, and that Mr. Abad has pled Nolo Contendere (no contest) to violation of California Civ. Code Sec. 2945.4(a) which makes it illegal and unlawful for a foreclosure consultant to collect advance fees.
A declaration attached to the civil complaint which was originally filed with the Court in the criminal case by the office of California Attorney General, Kamala Harris, in support of the arrest warrant for Abad, it was stated that: "The total amount of upfront fees for loan modification services paid to HOA for the period November 2007 to November 2008 exceeded $3,600,000". (In the declaration HOA is identified as the d.b.a. for defendant Abad and his former partner, Dean E. Toro).
Mr. Bidgoli stated that they have a very strong case against the defendants and he looks forward to taking this case to trial. He also warned the public that they should conduct a thorough investigation of anybody that claims they can do loan modifications for a fee, even attorneys, law firms and non-profits.
Beware of Foreclosure Rescue Scams - Help Is Free. If you need assistance with a loan modification, visit http://www.makinghomeaffordable.gov which is a site set up by the government to help home owners. Also if you're going to pay an attorney, or a company for loan modification, check them out first by contacting the Federal Trade Commission, State Bar, or the Department of Consumer Affairs.