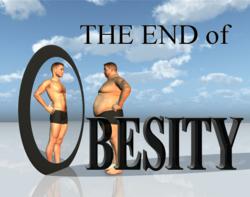 Imagine, a program that literally works for everyone, has incredible health and immune system benefits, only takes 20 minutes 3 times per week, and is paid for by health insurance.
Visalia, CA (PRWEB) September 12, 2012
ibodi Fitness Centers is reinventing the fitness center with a first of its kind Integrated Delivery System uniquely combining nutrition and exercise. The company is starting with another first by launching via a Indiegogo.com crowdfunding campaign. ibodi will launch in phases beginning with a very unique nutrition line. ibodi will combine their cutting edge absorption based nutrition line with a breakthrough fitness program which has produced unprecedented clinical results. Participants saw a 31% decrease in body fat in just 8 weeks. Since the obesity crisis cannot wait, ibodi is pre-launching their nutrition line through a crowdfunding campaign on Indiegogo.com while they continue their capital raise to open a national chain full service fitness centers in 2013. The company will offer franchises and plans to IPO within four years.
Imagine, a program that literally works for everyone, has incredible health and immune system benefits, only takes 20 minutes 3 times per week, and is paid for by health insurance. That is ibodi's mission. "We treat our cars better than our bodies," says ibodi CEO Phil Walker. "Because our cars come with an owner's manual, and because of that manual we know exactly what the car needs. ibodi is the manual for the human body and is the most complete and efficient program ever created based on human physiology." The car analogy works. Imagine a car completely void of all fluids; no gas, no oil, no antifreeze etc. You wouldn't just add the oil and expect it to work. The ibodi nutrition line works in unison, providing supplements that address digestion, absorption, immune system and bio-available nutrients.
Phil is living proof. The 48 year old former S&P 500 executive has lost 65 pounds of body fat on the program. The obesity crisis is currently costing $174 Billion per year, and Type 2 Diabetes is on a staggering rise. According to the Centers for Disease Control and Prevention, there are currently 17 million diagnosed diabetics in the US, and an estimated 7 million undiagnosed, with 79 million pre-diabetics in the pipeline. The implications to the healthcare system and the national economy will be devastating.
ibodi recently announced their spokesman Ron Brown, who won a gold medal in the LA Olympics and set the world record in the 4x100 relay with Carl Lewis. Ron then joined the LA Rams and was the fastest man in the NFL, twice. Ron joined the ibodi team because of the amazing program results, whole body approach of nutrition, and sprint based technology which anyone can do.
The exercise component was developed by world class sprint coach Phil Campbell M.S., M.A., ACSM-CPT, FACHE and Certified, American College of Sports Medicine CPT. Phil has spent the last 20 years making Olympic athletes and NFL football stars faster. His discoveries over the years led to an easy to follow machine based program that gets 40 and 50 year olds burning fat as if they were in their 20's again.
A clinical study concluded that the program achieved an average body fat reduction of 31% in just 8 weeks along with amazing improvements in cholesterol and blood pressure levels. A nurse that participated in the study saw her bad cholesterol go from 270 to 190. A physician in the study was quoted as saying "This program could potentially save Medicare millions by reducing obesity and reducing the need for cholesterol-lowering statin drugs (a $14 billion dollar class of drugs) and reducing the number of diabetics and metabolic syndrome patients on Medicare." It even increased skin thickness 7.1% making skin smoother and filling in wrinkles.
ibodi will open its first 3-4 locations in California and then expand nationally using a franchising model. "We expect our data to be so conclusive that eventually health insurance companies will see the financial benefit of paying for memberships," says Walker. "We are honestly here to make a profound difference in the health of our country, and what we need right now is for people to participate in our campaign and forward it to others."
People can join the company newsletter by participating in the Indiegogo campaign at any level. The campaign includes discounted offers of their break through nutrition line, and special packages including a world class Phil Campbell Sprint Camp and a Super Bowl experience with Gold medal Olympian and former NFL fastest man Ron Brown. If successful, the company is also considering an equity-crowdfunding campaign (issuing stock) in early 2013 to complete their initial capital raise.
Contact information
Phil Walker, CEO
ibodi Fitness Centers, Inc.
(559) 697-3033
http://www.ibodifitness.com