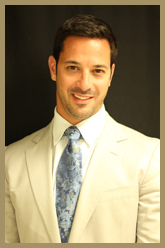 The only treatment these interventions seem to have success with is getting more money out of the patient.
Miami Beach, FL (PRWEB) September 11, 2012
Stem cells, the two biggest selling words in plastic surgery and cosmetics these days and everyone seems to be cashing in. New claims. uses and applications are touted continually by the producers of expensive creams, devices and "therapies." Consumers seem to be instantly entranced with anything bearing these words but according to Dr. Rian A. Maercks, everyone is confused as to what these words mean.
Dr. Maercks is a Miami Beach plastic surgeon and avid patient educator that stresses transparency and the highest ethical standards in the doctor patient relationship. "I am continually troubled by the egregious misuse and abuse of these words" Dr. Maercks passionately explains. Being that the only well understood and evidence based use for adult stem cells is bone marrow transplantaion, the science is still at its infancy. Dr. Maercks explains "there is not even a true consensus on what defines a stem cell. There are many different cell surface markers that are used, there are many different kinds of 'stem cells' with very different degrees of pluripotency and ability to produce different numbers of generations. I still run into plastic surgeons that think fat cells are stem cells."
Dr. Maercks commonly uses stem cells to rejuvenate his patients faces but he feels that there may be serious ethical issues with calling this stem cell therapy. "It is well established that adipose tissue is one of the richest sources of adult stem cells in the human body. Every time I perform fat grafting I am performing stem cell transfer but I will never call it stem cell transfer." Dr. Maercks has modified his technique over the years based on the best data to ensure he preserves the highest viability and concentration of ASCs in his fat grafts and explains this to patients but still feels using the words stem cells in overt marketing schemes is not ethically sound. He explains that scientists that specialize in stem cell biology are still not clear on exactly what ASCs do, how they are activated or how their capabilities are determined. "What we do know is that keeping the stem cells with the fat certainly increases fat graft take so I use special techniques to preserve them, but I am not going to lie to patients and tell them that this is more than applying the best known practices to fat grafting. Every fat graft contains stem cells."
Advertised stem cell therapeutics can be found everywhere from hair salons to medspas to plastic surgeons offices. The "vampire facelift" has been touted as everything from a facelift replacement to the best filler. It consists of platelet rich plasma(PRP), rich in growth factors and stem cells that is isolated from the patients blood and injected into the face. "PRP has lots of medical applications but this is not one of them, it will not do a single thing to a normal face. It is, however, rather good at emptying the patient's wallet" the doctor explains. The latest trend is sending off liposuctioned fat for stem cell removal and injection. Dr. Maercks feels that this is just as dishonest as PRP. "Injecting stem cells by themselves into someones healthy normal face will likely do nothing, keeping them with the fat delivers excellent results and there is no compelling data that further enhancing the stem cell population will significantly increase fat graft success. Stem cells need a reason to turn on and injecting them under the skin just isnt likely to do it."
These are not the only ways the words stem cells are manipulated for profit. There are countless worthless cosmetics that tout these words. Unscrupulous spas and medical practices continue to pray on the stem cell craze turning patients into nothing more than consumers to create profit. "It is a sad state of affairs when doctors turn into businessmen and patients turn into consumers. I understand this sort of manipulation is just 'part of business' in stores with product sales, but in a medical practice this is unacceptable." In Miami flyers, specials, emails and billboards abound touting these expensive words. One recent mass marketing email from a Lincoln Road medspa run by a heavily marketed plastic surgeon beckoned patients to come in for a "swiss apple stem cell and growth factor facial." The email explains that in 90 minutes it will "rebuild and restore" with "plant derived stem cells and human growth factors." Filled with promises made from a topical treatment of plant stem cells seems a far stretch being that native stem cells interaction in the body is not even fully understood. "This is truly utter nonsense" Dr. Maercks explains"I find this just embarrassing but not surprising." It is not a surprise that the plastic surgeon of this Lincoln Road marketing giant Medspa has secured media placements discussing the merits of adipose stem cell cryopreservation and lab separated stem cells. The only treatment these interventions seem to have success with is getting more money out of the patient. Unfortunately we are at the point where patients need to heed the warning "buyer be ware."