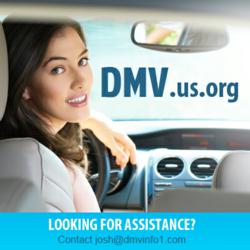 With car insurance costs averaging $1,500 to $2,000 per year, everyday drivers need to save as much money as they can.
Denver, CO (PRWEB) September 12, 2012
Having a good driving license record is important, especially in today's economy. It can save motorists thousands of dollars per year on car insurance. Dmv.us.org, one of the leading expert sites on driving record reports, recommends keeping a clean record to save money on traffic tickets. A bad record can also effect other insurance policies such as life and health insurance.
With car insurance costs averaging $1,500 to $2,000 per year (according to the estimates and prices website CostOwl.com), everyday drivers need to save as much money as they can by being aware of their driving record in order to prevent higher premiums in case of an accident.
Dmv.us.org experts suggest that a good driver is considered someone who has no more than one point violation in a three year period. One point on a driver's license could mean a minor traffic violation like speeding or stopping at a stop sign. Major violations, like a DUI, can be two or three points on a driver's license.
When a driving record goes over more than point, premiums can shoot to as much as 20 percent more per year. Many insurance providers who offer low rates will not insure drivers with multiple violations.
The best way to maintain a great driving record is to obey traffic laws and drive defensively to help avoid car accidents. If a motorist ends up getting a speeding ticket or other moving violation, it's best to try and take defensive driving to help remove the point (or points) from the record. This may cost the driver money upfront but it will save cash in the long run by reducing the points on the license for lower insurance costs.
Dmv.us.org offers driver record services for motorists to check up on their driving history if they are unsure of how many points are on their license. Dmv.us.org driving record reviews also provide peace of mind when applying to a different car insurance company or just by plain knowing a driver's history.
About Dmv.us.org:
The Dmv.us.org driving records search provides instant information that details a person's driving history of violations, suspension and more. With thousands of satisfied customers, Dmv.us.org is a trusted source for driving record reports. Dmv.us.org customer service can be reached through a 24/7 online chat, toll free number 1-877-888-0889, or via email at josh(at)dmvinfo1(dot)com.