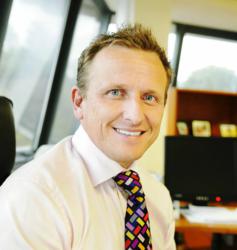 This is a great piece of software for people to use when purchasing a new vehicle
(PRWEB UK) 12 September 2012
Autonet Insurance has been working closely with one of the market leading software solution companies Cheshire Datasystems Limited (CDL), on developing a state of the art program in which the user can input a car registration number onto their website to check the vehicle's history.
Autonet and CDL spent a considerable amount of time on the planning, design and branding of the software which enables people to gather invaluable information on the vehicle's background. Such information is incredibly useful when making a decision on whether or not to buy a vehicle as it gives the user useful facts such as the engine size and number, if the vehicle has been written off or has recorded accident damage and most importantly, if it has been registered stolen.
Information is sourced from a number of databases including the DVLA, the Association of British Insurers (ABI) and the Police National Computer for recorded stolen vehicles (PNC).
Access to such information will give the user factual, concrete statistics about the history of the car and help them make an informed decision as to whether or not to purchase the vehicle. Many people buy vehicles on a daily basis without knowing such information, which could lead to problems in the future.
Autonet will offer the user three options to choose from. Each level increases the amount of information available, with the basic check costing just £4.95.
Managing Director of Autonet Insurance Ian Donaldson commented: "This is a great piece of software for people to use when purchasing a new vehicle. It's a hard enough decision to make as it is with the variety of vehicles available on the market. With this information now readily available on our website you will have peace of mind that the vehicle is legitimate before you hand over your money. We are continually finding ways to help members of the public with insurance and motor vehicle related advice, and are pleased to launch this new feature on our website."
Daniel Byrne, Autonet's Distribution and Business Analysis Team Leader added: "The work we have put into the project for the design and branding for the car check software has been an outstanding success. Our relationship with CDL has developed over the years and this is another string to our bow. We are confident this will encourage people to check the background on a vehicle before they decide to buy."