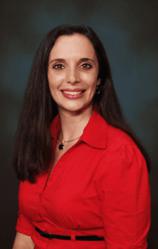 I liked that he and his staff put the needs and concerns of their patients first
Ellicott City, MD (PRWEB) September 13, 2012
"I utilize the most up-to-date techniques in order to give patients the results they desire," says Danielle M. Dauria, M.D., a plastic and reconstructive surgeon now serving the greater Baltimore metropolitan area. A new medical associate at the plastic surgery practice of Daniel P. Markmann, M.D. in Ellicott City, Maryland, Dr. Dauria is enjoying the synergistic feel of working with a team that shares her philosophy regarding patient care.
"It was a natural fit," she says, in regards to recently joining Dr. Markmann's staff at Metamorphosis Plastic Surgery. Dr. Dauria interviewed with many doctors around the country prior to meeting Dr. Markmann, explaining she felt immediately comfortable upon meeting him. "I liked that he and his staff put the needs and concerns of their patients first," Dr. Dauria says, now working closely with Dr. Markmann in the O.R. as well as the office. "He is well-respected and very supportive."
Priding herself as a compassionate and patient physician, she was extensively trained in both cosmetic and reconstructive plastic surgery in numerous locations throughout the world, including Rochester, St. Louis, Boston and the Washington, DC area. Dr. Dauria has brought an artistic perspective and deep understanding of the individual patient's desires and anatomy to Metamorphosis Plastic Surgery; she believes that plastic surgery is best when the results are natural and help the patient achieve greater harmony and balance.
Dr. Dauria specializes in several areas of the face, breasts, and body. This includes cosmetic surgery of the face and rejuvenation of the aging face; breast augmentation, breast lift surgery, and breast reconstruction; and procedures that contour the body, including tummy tucks, liposuction, and The Brazilian Butt Lift. Dr. Dauria is also skilled in non-surgical procedures, such as facial injectable treatment, laser hair removal, tattoo removal, and skin resurfacing.
"I treat patients as I would a family member," she says. "I don't pressure them." Dr. Dauria wants every patient to be completely relaxed and comfortable throughout their entire surgical experience. Therefore, she takes the necessary time to understand each person's goals, answering any questions they may have. The 1-hour consultation with Dr. Dauria allows the individuals to learn about their desired procedure(s) in a relatable manner. "I don't use complicated medical jargon," she says.
Originally from Buffalo, New York, Dr. Dauria has a comprehensive educational background. She received her undergraduate degree at the State University of New York at Buffalo, during which she was first introduced to plastic surgery while volunteering in the burn unit at the county medical center. Dr. Dauria went on to complete medical school at the University of Rochester School of Medicine, and completed her plastic and reconstructive surgery residency at Saint Louis University. She fulfilled her first plastic surgery fellowship at Boston University and Boston Medical Center, before holding a second fellowship that focused specifically on advanced aesthetic surgery at the Austin-Weston Center for Cosmetic Surgery in the Washington, DC area.
To learn more about Dr. Dauria, please visit the Metamorphosis Plastic Surgery website: http://www.discoverthebeauty.com. She is available for interviews and commentaries.