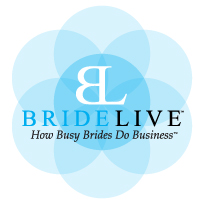 BrideLive sets DJ and entertainment businesses apart from their competition while helping them save time and money,
Sherman Oaks, CA (PRWEB) September 11, 2012
Attendees of the Las Vegas DJ Show will have a chance to see BrideLive in action as they host, exhibit and present a seminar on their revolutionary virtual office software Sept. 9-12, 2012 at the Las Vegas Resort Hotel & Casino. BrideLive will be located at booth #203 and the seminar titled, "Let's Video Chat with the BrideLive Boys" will be held Sept. 11, 2012 at 4 p.m. in Ballroom G.
"This is a must if you have BrideLive, are thinking about getting BrideLive, or just want to bring your business into the 21st century!" said Jay Thomson, Owner of Bridelive. "We're excited to show event attendees new features of our product and how BrideLive can make it easier for DJs and other wedding vendors to engage and meet with their clients."
BrideLive was developed in 2011 after two DJs in the wedding industry (Bob Scott and Jay Thomson) teamed up to create a revolutionary new product. One year later, users across North America are finding that by offering their bridal clients an alternative way to meet through BrideLive, they are closing deals faster, servicing their clients better and saving themselves time and money. With its web-based software, BrideLive has transformed the way wedding and event professionals interact with brides and other clients. DJs and vendors no longer have to spend extensive time and money on travel to meet with potential clients, but can now do so at the click of a button. BrideLive offers a way for professionals to hold interactive and engaging video conferences that incorporate built-in VoIP, desktop sharing, online planning forms and more.
In addition to the latest technology, BrideLive also provides businesses with other resources to help grow their business with Consultants Corner, one of its newest features. As a BrideLive customer, wedding and event professionals have access to expert advice, Q&A forums and monthly webinars with top industry leaders.
"BrideLive sets DJ and entertainment businesses apart from their competition while helping them save time and money," Thomson said. "It gives bridal clients more options and adds a level of convenience in the planning process that vendors and clients have probably never experienced before."
For more information about the Last Vegas DJ Show, including schedules, speakers, and location information, please visit http://thelasvegasdjshow.com.
About BrideLive.com
Headquartered in Sherman Oaks, California and based on technology that has been in development and commercial production for over eight years, BrideLive.com launched in 2011 as a custom software company and is frequently recognized for its rapid sustained growth, product excellence, and superb multi-media user interface. Through their cutting-edge technology BrideLive.com has been able to provide a web-based virtual meeting space used by wedding planners, photographers, DJs, florists and other professionals in the wedding industry who wish to leverage the power of online, personalized meetings to convert leads, grow sales, and save time. BrideLive offers mobile apps for iOS and Android users, making its state-of-the-art solutions easily accessible via iPhones, iPads, as well as all Android enabled tablets and smartphones.
For more information on BrideLive.com please visit http://www.bridelive.com or call 888.976.9906.