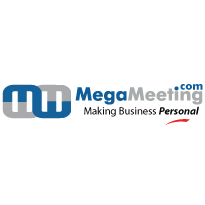 As our resources are further constrained, MegaMeeting.com helps us maintain that personal element which is so important to collaborative work.
Sherman Oaks, CA (PRWEB) September 12, 2012
When a business has multiple team members living in different areas of the nation, it is often difficult to maintain the same type of personal interaction a team would develop when working out of the same office. This is an extremely important part of doing business, especially when the work you provide is about building relationships and bringing people together. At the National Oceanic and Atmospheric Administration (NOAA), a government agency dedicated to enriching life through science, maintaining a personal element in their business communication is a necessary part of the collaborative work they provide to the community.
Recently, NOAA began using MegaMeeting.com, a web-based video conferencing solution, throughout many departments within the organization. Some of the areas of NOAA utilizing the video & web conferencing services include the administrative department and the management/coordination departments. "Our work is about building relationships. Bringing people together will always be an essential part of that." Stated Nicole Bartlett, NOAA Regional Coordinator, "As our resources are further constrained, MegaMeeting.com helps us maintain that personal element which is so important to collaborative work."
Prior to adopting MegaMeeting.com into their business practice, the staff at NOAA made do with conference calls because the video teleconferencing system offered by the government was very expensive, offered limited access and could only be used from specific locations. In addition, scheduling meetings for these locations and finding available times for their group to meet was extremely cumbersome. Now, by using MegaMeeting.com they are no longer faced with those limitations.
MegaMeeting.com is 100% web-based, making it simple for remote employees to connect in an instant. The built-in video feeds, ability to share PowerPoint presentations and screen sharing are all tools now used by NOAA employees to conduct company meetings, training and team coordination.
Bartlett went on to say, "Each month we convene a team of 15 people located from Virginia through Maine using MegaMeeting.com. It allows us to "see" each other despite the fact that we only meet in person once a year. We use the screen sharing to share team and project updates, as well as train the team on new NOAA products." Bartlett is also trying to encourage the use of MegaMeeting.com beyond their team.
About MegaMeeting.com (http://www.MegaMeeting.com)
Founded in 2003, MegaMeeting.com is a leading provider of 100% browser-based web & video conferencing solutions complete with real time audio and video capabilities. MegaMeeting.com is a completely browser-based solution that works on all major operating systems – Windows, Mac & Linux as well as iPhones, iPads and Android enabled tablets or mobile devices. MegaMeeting.com provides universal access without the need to download, install or configure software. Their web conferencing products and services include powerful collaboration tools that accommodate robust video & web conferences, including advanced features such as desktop/application sharing, i.e. Word and Excel documents and PowerPoint presentations without the need to upload any files. MegaMeeting.com is ideal for multi-location web based meetings, virtual classrooms, employee trainings, product demonstrations, company orientation, customer support, product launches and much more.
For more information please visit http://www.megameeting.com or call (818) 783-4311.