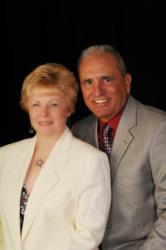 we (the FRVTA) are most proud of the passing of the Manufacturer Dealer Law and also our Florida RV Distance Learning Program
Ft. Myers, FL (PRWEB) September 14, 2012
Luxury, motorhome dealer North Trail RV Center of Ft. Myers and Ft. Lauderdale, Florida, South Florida's largest RV dealer is pleased to announce the new appointment of one of their own long standing employees to the position of Secretary of State Board of the FRVTA.
Nelda Iacono has been the controller at North Trail for over 17 years and has represented the company in the FRVTA for the past 14 of those years. Most recently serving as President of Region 1 for the past 3 years, she has relinquished that appointment to serve as the new Secretary on the State level. As a Director for 4 years and Treasurer for 3 years, and serving on both the Finance and Membership Committees and Chairman of the Scholarship Committee, Iacono has proven to be instrumental in the progress and success of the Florida RV Trade Association.
The Florida RV Trade Association oversees the largest, annual RV show in the country, the Florida RV SuperShow in Tampa. They sponsor a scholarship program that currently funds 25 full-time and 5 part-time students, invest in the FRVTA PAC Fund that contributes to campaigns of individuals committed to keeping the tax burdens on small businesses low and limit the role of government in the operation of small business to a minimum and most recently have successfully helped pass the Manufacturer Dealer Law through the Florida Legislature. They also sponsor the Florida RV Distance Learning Program which is an internet delivered, on demand, archive based, and instructor-led opportunity to meet in-house training needs for Florida RV dealers and their employees.
Representing Region 1 in Tallahassee, Iacono was proud to witness the passing of the Manufacturer Dealer Law in 2008. "This law details the parameters of the relationships for dealers and manufacturers and is designed to protect both parties. It has also ended prior abuses and has been key in protecting territories for dealers." says Iacono. "It is now a blueprint for all of the other states to follow."
According to the Recreational Vehicle Industry Assocation a record 8.9 million American households now own an RV, an overall 16% increase since 2001. The RV industry has an astounding positive affect on the national economy and with the largest, luxury, motorhome, Newmar dealer in the world North Trail RV Center, located in South Florida, the economy of the Sunshine State could be looking brighter than it has since the recession.
For more information, please visit http://www.northtrailrv.com or call 1-888-819-9973
About North Trail RV Center
With coast to coast locations, North Trail RV Center is South Florida's largest RV dealer. With over 50 million dollars of inventory in stock, North Trail RV Center features the best RV manufacturers in the country such as Newmar, Tiffin Motorhomes, Fleetwood, American Coach, Heartland RV, Winnebago, Keystone RV, Pleasure Way, Itasca and Jayco. For over 25 years, the locally-owned, family business has grown to employ over 170 people in 3 locations throughout South Florida. With major facility expansion plans for 2013 in Ft. Myers, North Trail RV Center will continue to be South Florida's number one, full-service RV dealer for many years to come .'Like' us on Facebook at http://www.facebook.com/northtrailrv
Media Contact:
Jennifer Sabella
Public Relations
1-888-819-9973
###