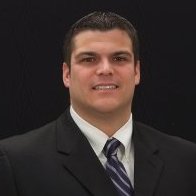 Braier was recently named the #7 Global Associate within the VR Business broker family.
PEWAUKEE, WISCONSIN (PRWEB) September 13, 2012
Medical Case Management Business Acquisitions in Wisconsin.
The baby boomer generation (those born during the Post-World War II between 1946-1964) are now reaching an age range between 66 – 48 and make up approximately 78 million Americans. As the oldest of them begin to hit the retirement age, many also are beginning to see a heightened need for medical needs. As a result, the demand for individuals in the medical field will continue to increase over the next decade and beyond.
At the end of August, 2012, VR – Lakes Business Group, Inc. facilitated the acquisition of a medical case management company in Southeastern, WI. Medical case management is a collaborative process that facilitates recommended treatment plans to assure the appropriate medical care is provided to disabled, ill, or injured individuals. The business opportunity was offered by VR – Lakes Business Group for only 36 days before 32 buyers engaged in discussions regarding the business and an offer to purchase the business was obtained. The confidential acquisition successfully closed on August 31, 2012.
"The amount of activity we received from qualified buyers' shows how strong and active the medical field is becoming from a business standpoint," says Joe Braier, VP of Mergers & Acquisitions of Lakes Business Group in Pewaukee, WI. "The medical industry is continuing to grow and we are seeing more and more demand from our buyers who are looking for opportunities that exist in the medical field."
In addition to the large generation getting more elderly, the life expectancy rate for Americans is higher than ever before as well. Back in 2010, the number of Americans aged 65 years and older was at 40.2 million. This number is expected to double by 2050. "The medical case management company that we represented is going to continue to have tremendous success," says Braier "The need for a professional to be the liaison between the patients and healthcare providers to ensure the appropriate, cost effective treatment plans for patients is continuing to grow. With the complexity of the healthcare industry, a professional is needed for the patient's protection."
Joe Braier was recently named the #7 Global Associate within the VR Business broker family. He has extensive experience in business valuations as well as mergers and acquisitions in the medical, manufacturing, distribution, food processing, and service sectors. His Pewaukee office was ranked #1 VR office in the world in 2011. Contact Joe Braier for more information about Buying and Selling a business in Wisconsin: joe(at)vrbizlakes.com or 262.347.2083.