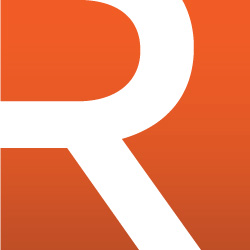 Accidents such as this, especially by men their age, are heartbreaking, inexcusable and unnecessary
Dallas, Texas (PRWEB) September 14, 2012
Kory Lamonte Crayton, 39, and Frederick Don Sibley, 39, were racing their cars in the southbound lanes of I-35 between Illinois and Saner when they lost control causing a seven-vehicle wreck that killed two women, according to an August 21 report by WFAA. The deceased had been pulled to the side of the road when Sibley's 2004 Ford Mustang struck their disabled vehicle. The ensuing fire burned the two women so badly that DNA tests will be required to identify them.
Sibley, Crayton and Elmore Dismuke, 26, a passenger in Crayton's 1970 Chevrolet Chevelle, have all been arrested and charged with manslaughter, according to a report by WFAA.
"Street racing isn't a game and it isn't glamorous or consequence-free like it is often portrayed on TV or in movies," said Dallas accident attorney Jeff Rasansky. "It's dangerous, often fatal and incredibly selfish. My heart goes out to the families and loved ones of the victims."
While there is no official database for statistics on street racing, any search online will bring up story after story similar to this one. Street racing has become so prevalent in the past few years DFW police felt compelled to warn residents of the dangers.
"This is an unusual amount of racing and serious injuries for us," said Dallas police Lieutenant Scott Bratcher in January of this year. "What concerns us is this is juveniles racing cars and it's not late at night, in some deserted area, these are through main thoroughfares in Dallas."
While Dallas police focused much of their warning on juvenile drivers, and rightfully so given the usual suspects in these types of wrecks, the men who caused this wreck were almost 40-years-old.
"Accidents such as this, especially by men their age, are heartbreaking, inexcusable and unnecessary," said Rasansky. "This wreck is further proof that reckless driving and street racing is an all-ages problem. This was two grown men who knew better, racing in the middle of a morning commute. Simply put, they absolutely knew better and chose to not only risk their lives, but the lives of everyone on the roadway that morning. Sadly, their selfish actions have hurt and altered the lives of so many people."
About Rasansky Law Firm
Rasansky Law Firm is based in Dallas and has built a national reputation for excellence by providing quality representation and the highest level of personal service with an award winning team of experienced attorneys. The law firm is also part of the exclusive 1-800ATTORNEY network.
2525 McKinnon, Suite 625
Dallas, TX 75201
Fax: 214-651-6150
Toll Free: 855-833-3707
Visit us online at http://www.jrlawfirm.com