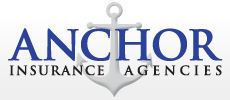 Hurricanes have cost the state more than $11 billion in damage and a total of almost 1,000 fatalities.
Greenville, North Carolina (PRWEB) September 12, 2012
Local North Carolina insurance agency, Anchor Insurance Agencies, reminds residents to be prepared for hurricanes this season. While Tropical Storm Isaac stayed away this time, the state of North Carolina is no stranger to tropical storms and cyclones.
According to the Hurricane Research Division, North Carolina is ranked fourth on the list of states that are affected most by hurricanes, after Florida, Texas and Louisiana. Hurricanes have cost the state more than $11 billion in damage and a total of almost 1,000 fatalities.
With such alarming statistics, the agents at Anchor Insurance Agencies believe that it is important for residents of NC to be ready for the worst case scenario. Tropical Storm Isaac may not be the last of the storms this season. To stay prepared, it is important for residents to:

Create a family communication and evacuation plan. Make sure all members are aware of this plan and alternative routes, too.
Create a hurricane kit, including: a portable radio, batteries, flashlights, first AID items, medications, pet necessities, dry food, water bottles, etc.
Be aware of where the nearest shelter is in town.
Download smart phone apps that will aid during a natural disaster (alerts, news, safety tips, etc.)
Consider preparing home for hurricanes beforehand (hurricane shutters, roof clips, wind-resistant windows, etc.)
Board up all windows that could be damaged, as well as the garage door.
Clear yard of loose items (patio furniture, chimes, toys, gardening tools, etc.)
Update the home inventory list to prepare for the possibility of a claim.
Call an insurance agent to go over coverage before it is too late.
Unplug appliances around the house and turn off electricity, if necessary.
While it is impossible for residents to predict the severity of a hurricane, they can be prepared by following the tips listed above. Even better, Anchor Insurance Agencies will be here to provide homeowners with the proper home insurance during hurricane season. Until then, the agency wishes the state of North Carolina a safe season!
About Anchor Insurance Agencies:
Anchor Insurance Agencies is one of the largest and most reputable independently-owned personal insurance specialists in North Carolina. They represent over 15 different insurance companies for all lines of insurance. As an Independent Insurance Agent, customers can count on Anchor Insurance to shop the entire market on their behalf to find the best possible coverages at the best possible price. Anchor Insurance Agencies has six offices in North Carolina. They can be found in Greenville, Kinston, Wilson, Williamston, Ahoskie and Washington.