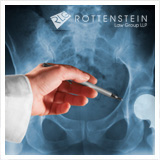 (PRWEB) September 12, 2012
The FDA on Sept. 6, 2012, released a report describing how it plans to improve its post-market surveillance of medical devices such as the implants that were taken off the U.S. market this year and have become the subject of hip replacement lawsuits, according to a recent article in the publication MassDevice. The report states that the FDA will improve its post-market surveillance of medical devices by:
1. Assigning to each medical device a code that will be the key to identifying the device's manufacturer, its expiration date and its batch or lot number;
2. Promoting the development of national and international device registries that will maintain records on specific conditions and of patients who have been exposed to a specific medical device;
3. Improving the agency's ability to report adverse events through the use of digital records and a mobile app; and
4. Developing and using new methods for evidence generation, synthesis and appraisal.
The FDA issued the report just days in advance of its public workshops on the postmarket surveillance issue, according to the MassDevice article. In the report, the agency states that achieving the FDA's "postmarket vision" will require the input of "stakeholders" including healthcare providers, patients, and medical device industry executives.
As the representative of many claimants allegedly injured by recalled hip implants and vaginal mesh products, Rochelle Rottenstein, the Rottenstein Law Group's principal, is in favor of the FDA taking extra measures to keep track of adverse event reports filed in connection with injuries sustained from medical devices. Rottenstein has long been a proponent of the FDA's adoption of a unique device identification system like the one the FDA's report promises to implement. She believes such a system could go a long way toward minimizing the injuries caused by potentially dangerous medical devices.
More information about hip implant lawsuits is available on the Rottenstein Law Group's main web site, at http://www.rotlaw.com/hip-replacement-lawsuits/. That page contains vital information about the dangers of hip replacement systems, along with easy-to-use social media features that allow for easy sharing on sites like Facebook and Twitter. (Attorney advertising. Prior results do not guarantee a similar outcome.)
About the Rottenstein Law Group
The Rottenstein Law Group is a New York-based law firm that represents clients in mass tort actions. The firm was founded by Rochelle Rottenstein, a lawyer with over two decades of experience in compassionate representation of clients in consumer product injury, mass tort, and class action lawsuits. For more information, please visit the firm's web site, or call (888) 976-8529.
Contact:
The Rottenstein Law Group, LLP
Rochelle Rottenstein, Esq.
321 W. 44th Street
Suite 511
New York NY 10036
(212) 933-9500 (office phone)
(212) 933-9980 (facsimile)
rochelle (at) rotlaw (dot) com
http://www.rotlaw.com