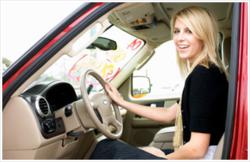 Get Discount Car Insurance
Online - Rates from $19 / Month.
Houston, Texas (PRWEB) September 12, 2012
With the recent launch of http://www.BetterInsuranceChoice.com, drivers all over the United States have a new set of resources that they can use to avoid high insurance premiums and make smarter policy selections.
The website is designed to help drivers look for new car insurance policies without spending too much time or money. Drivers can look up fast, accurate information about local auto insurance providers with the help of the website's insurance comparison tool. By entering their zip codes and selecting the auto insurance option from a drop-down menu, drivers get accurate quotes from major insurance carriers along with information about local offices.
"Many drivers don't realize that they're overpaying for insurance until they use our website to look for a new provider," said a representative of BetterInsuranceChoice.com. "When an insurance policy's premiums stay the same for a long amount of time, chances are good that the driver's paying too much."
The owners of the website note that the auto insurance market's pricing is particularly flexible due to the high number of insured drivers in the United States. Insurance companies use actuarial tables when setting drivers' premiums, using complex statistics to try to accurately estimate the chances of a future claim. Drivers who represent a higher risk get higher premiums.
Click here to get a free insurance quote
However, while a driver's risks usually go down gradually over time, many insurance providers keep their rates high in order to protect their profits. Some insurers also interpret actuarial statistics conservatively and may charge their customers more on average as a result.
By using the new insurance comparison tool at BetterInsuranceChoice.com, drivers can make sure that they are paying realistic premiums for their coverage. They can also look at new insurance options, apply for policies and take other essential steps to get more value for their money.
Perhaps most importantly, drivers do not need to pay to use the resources on the site. Whereas professional agents used to charge for insurance quotes, the website is a completely free resource, and drivers do not need to share personal contact information to see local lists of insurers.
"We give our customers the fair, free tools that they need to find out whether they're paying a fair price for their policies," said the representative. "The auto insurance market is incredibly competitive, but unfortunately, many drivers don't know how to take advantage of this competition for lower rates. Our site makes the process much easier and much less time-consuming."
BetterInsuranceChoice.com is an insurance comparison resource that provides fast, local insurance quotes and carrier information for residents of all 50 states. The website offers quotes for a variety of different types of insurance, including home insurance, life insurance, auto insurance and health insurance.
To learn more or to save 75% on car insurance go to http://www.BetterInsuranceChoice.com/