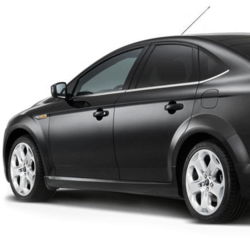 Shop Our Official Site To Compare Car Insurance Rates Today!
Los Angeles, California (PRWEB) September 12, 2012
Consumers looking to buy insurance on their first car or considering changing their auto insurance to another company now have a new way to get accurate, free quotes from a variety of insurance companies. http://www.BlueFlagInsurance.com/, which also offers quotes for home, health and life insurance, allows insurance shoppers to get quotes privately, for free, without signing up for anything or talking in person with a high-pressure insurance agent or broker.
One significant feature of this new website is that the process is completely free, unlike some sites in the past which were not as free as they appeared to be. Coupled with the convenience of buying car insurance online, the site appeals to people who want a good deal on their insurance, don't want to spend a lot of time talking to various agents and enjoy the experience of conducting business online.
Buying car insurance online is a very easy process, which begins at this site with the consumer entering a ZIP code to find insurance quotes for car insurance or for home, life, or health insurance.
Click here for free insurance quotes
After checking each company's reputation with the state department of insurance and comparing the coverage offered by each company, consumers may then choose a quote they'd like to accept and buy their new car insurance.
The owners of the new insurance website encourage consumers to do plenty of research before requesting quotes, to make sure they get the right coverage for their needs. A good start is to examine the current insurance policy and determine whether the existing coverage meets the consumer's needs. In some cases, the existing policy may have too little coverage for certain issues, or too much for others.
To prepare for buying car insurance online, consumers should have certain information that insurance companies may ask for. These questions may include the make and model of the vehicle, the vehicle's vehicle identification or VIN number, the ZIP code where the car is parked at night and whether the car has an aftermarket alarm system or other anti-theft or safety accessories not included on the original model.
Consumers will need the driver's license numbers of every driver who will be insured on the policy, and the date when they were first licensed. Updated credit scores and driving records are also useful information.
As the Internet becomes ever more a part of daily life, more and more people will log on to buy insurance of all types. BlueFlagInsurance.com is designed to make that process simpler and faster for vehicle owners, as well as those seeking life, home or health insurance who might also like to buy their insurance online.
The owners of the auto insurance website say that they hope to make online insurance purchasing the norm rather than the exception over the next few years, and this site is, in their opinion the first step in making that happen for everyone.
To learn more or get free no obligation insurance quote, go to http://www.BlueFlagInsurance.com/