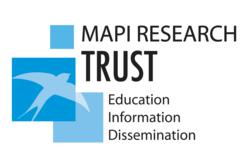 meet with colleagues in other drug companies to learn how they are adapting to the new EU PV legislation and learn from their experiences
London, UK (PRWEB) September 12, 2012
Held approximately 100 days after the 2 July effective date, Impact of the New European Pharmacovigilance Legislation is designed to promote discussion regarding current and ongoing implementation efforts. An array of industry and regulatory experts will be on hand 15 October at the BMA House in London to discuss ongoing efforts, successes and challenges. If you are in the planning phase or well into the implementation of this new legislation, please join us for this robust discussion.
Featured participants include experts from regulatory and industry:

Xavier Kurz, PhV and RM, European Medicines Agency
John Parkinson, Head of CPRD
Claire Tilstone, Editor, The Medicines and Health Products Regulatory Agency
Paul Dolin, Director, Takeda Pharmaceuticals
Sinem Ezgi Gulmez, Associate Professor of Pharmacology, Pharmacoepidemiology and Drug Safety, University Bordeaux Segalen
Francois Simondon, Epidemiology Executive Director, Sanofi Pasteur MSD
Macey Murray, Teaching and Research Fellow, University College London, Centre for Paediatric Pharmacy Research
Saad A.W. Shakir, MD, Director, Drug Safety Research Unit
Benefits of attendance include: Learn from experts in regulatory agencies about goals of new EU PV legislation and progress with implementation; Information sharing of company approaches and concerns pertaining to EU pharmacovigilance guidance – especially as related to post-authorisation studies and risk management plans; and Networking opportunities with participants.
Seating is limited and you are encouraged to register online to reserve your space. Early registration fees are available until September 20.
About MAPI Research Trust
MAPI Research Trust is a non-profit organization facilitating access to information in the fields of Patient-Reported Outcomes (PRO) and Epidemiology, promoting the use of scientific approaches in these fields and encouraging exchanges between academics, companies, and international organizations around the world. Founded in 1995, headquarters are located in Lyon, France.