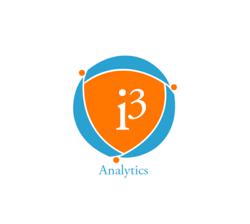 MS patients will have many new therapeutic options for fighting their disease – and pharmaceutical manufacturers are going to have a lot of competition in attempting to help those patients.
Columbia, Maryland (PRWEB) September 13, 2012
For years patients diagnosed with the relapsing-remitting form of multiple sclerosis (RRMS) could only turn to injectable interferon-beta and glatiramer acetate (GA) therapies to manage the symptoms of their disease. While these therapies mitigated the symptoms of the disease, they had little to no effect on its progression. Then, in 2010, Novartis changed the RRMS drug landscape with the introduction of Gilenya, the first oral drug for RRMS. Gilenya slows the progression of RRMS and reduces the frequency and severity of symptoms. It is also the most expensive MS drug, costing about $48,000 annually.
The current RRMS drug landscape looks to be jolted yet again by impending FDA approval decisions on three potential drugs: Aubagio (Sanofi, decision due in September 2012), BG-12 (BiogenIdec, decision due in December 2012) and Lemtrada (Genzyme-Sanofi, decision due in early 2013). With these potential new entrants into the market, RRMS patients and their physicians will likely have new therapeutic options to choose from in the next few months. Which of these entrants will be best positioned to provide innovative therapies to RRMS patients?
Using the i3 Analytics ClinicalTrials Navigator and BioNews Navigator, both of which offer a novel approach to biopharma analytics, i3 Analytics was able to get a glimpse over the horizon to see what new therapeutic strategies are in store for RRMS patients. (All of the data for this article was extracted using the i3 Analytics ClinicalTrials Navigator and BioNews Navigator.)
Multiple Sclerosis (MS) is a chronic auto-immune disease of the central nervous system where the immune system turns on itself attacking the nerve cells and damaging the protective myelin sheath. MS can trigger a broad spectrum of symptoms (relapse) as the communication between the brain and other parts of the body get disrupted. These relapse periods are followed by periods of time when symptoms improve or disappear (remission). Globally there are an estimated 2.1 million people affected by MS. Current MS treatments can cost upwards of $3,000 a month.
Imminently awaiting an approval decision from the FDA, Aubagio (Teriflunomide) is Sanofi's first potential oral dosage entrant into the RRMS market. Prior to Sanofi's acquisition of Genzyme in 2011, Aubagio was Sanofi's internal MS Candidate. After the Genzyme acquisition, Sanofi folded Aubagio into Genzyme to unify its upcoming RRMS offerings. Aubagio is a selective and reversible inhibitor of a critical mitochondrial enzyme, which blocks the proliferation and functioning of activated T and B lymphocytes and reduces inflammation. Trial results published in The New England Journal of Medicine in October of 2011 indicate that Teriflunomide significantly reduces the relapse rates, disability progression (at higher dose) and MRI evidence of disease activity, as compared with placebo. Some analysts expect Aubagio to be Sanofi's first billion dollar MS drug by 2018.
Biogen Idec, a global leader in multiple sclerosis therapies, is the only company with three approved products for the disease (Avonex, Tysabri & Ampyra) and one therapeutic candidate (BG-12) under regulatory review. BG-12 is an oral fumarate analogue indicated to have favorable anti-inflammatory and neuroprotective effects (as demonstrated in a key October 2008 Lancet publication). Two global, three year-long pivotal Phase III studies (named the DEFINE and CONFIRM studies by Biogen) further support the beneficial effects of BG-12. The robust data sets from the DEFINE and CONFIRM trials formed the basis of Biogen Idec's regulatory applications, suggesting BG-12 has the biggest market potential given that it is an oral dosage formulation with a specific mechanism of action of activating the Nrf-2 pathway. Analysts expect BG-12 to generate more than $1 billion in annual sales.
The third potential impending new entrant, Lemtrada (Alemtuzumab) is a monoclonal antibody that targets the cell surface protein CD52. Alemtuzumab is currently indicated for use in leukemia and sold by Genzyme under the brand name Campath. The 5 year CAMMS223 study by Genzyme demonstrated that alemtuzumab is significantly more efficacious than Serono's Rebif (interferon beta-1a) as a treatment of RRMS. A similar level of efficacy was further replicated by Genzyme's two global Phase III CARE-MS I and CARE-MS II studies which formed the basis of regulatory approval of alemtuzumab (Lemtrada) for RRMS. Lemtrada, an intravenously administered drug, shows both significant clinical effects and also provides the benefit of reducing the frequency and number of infusions needed by patients. According to analysts, Lemtrada is anticipated to bring $400 million in revenues to Sanofi by 2018. (Genzyme had previously estimated potential Lemtrada revenues of $2.5 billion; Sanofi downgraded those expectations to $700 million in annual revenues in light of an RRMS market that is beginning to heat up.) In anticipation of a potential approval, Sanofi has pulled Campath from the market and forsaken its $76 million in annual revenues. Such a move may bespeak caution or cockiness depending on whom you ask.
Beyond these three potential new entrants, the MS market is set to take off in the next few years. JP Morgan estimates that the market for MS drugs will grow to $14 billion in revenues in 2015, up from $9.6 billion in 2011. In addition to the aforementioned drugs that are pending FDA approval, there are several promising therapies in the later stages of clinical development at other biopharma heavyweights (such as Novartis' BAF312, Roche's repurposed Daclizumab, Nuron Biotech's Nu 100, and Teva's Laquinimod). In addition, some compounds in early development have also raised eyebrows (AB Science's Masitinib and XenoPort's fumarate analog XP23829).
Whatever the FDA decides in the coming months, one thing is clear: MS patients will have many new therapeutic options for fighting their disease – and pharmaceutical manufacturers are going to have a lot of competition in attempting to help those patients.
About i3 Analytics
i3 Analytics is a data analytics company that focuses exclusively on biopharma and clinical trials data. It provides data analytics solutions to the biopharma industry via its i3 Navigator suite of products, which include: ClinicalTrials Navigator, BioNews Navigator and BioExpert Navigator. The company is headquartered and based in Columbia, Maryland. (http://www.i3analytics.com)