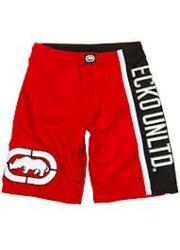 (PRWEB) September 13, 2012
Wholesale Ecko clothing website launched by New York wholesale clothing business CloseoutExplosion.com. The online wholesale urban wear business site focuses on Ecko, a clothing brand that is geared primarily towards the urban and college age marketplace. With an emphasis on fashionable street styles exemplified by the graffiti art scene, and with a strong influence by the urban clothing market, Ecko clothing has a very high appeal to the male and female 18-30 year old consumer category. Ecko sells its clothing and footwear through its Ecko Unlimited, Ecko Red, Marc Ecko, MMA, and Collabos designer labels.
"The market for wholesale urban clothing with street credibility is very large, especially in overseas markets that are influenced by American fashion trends. My New York wholesale business receives frequent requests for wholesale urban and hip hop clothing from clothing retailers from Mexico to Nigeria," said Donny Lowy, who is the CEO of Closeout Explosion Inc.
While the Ecko wholesale showroom is located in the New York Fashion District, it can be challenging for a small clothing retailer or flea market vendor to set up an account through which he can purchase wholesale merchandise. By focusing on department store overstock and closeout merchandise from authentic channels, CloseoutExplosion.com is able to offer Ecko, and other wholesale urban and hip hop clothing directly to wholesale buyers, at prices below what Ecko stores might retail their urban clothes at.
"International buyers such as Nigerian clothing stores, Mexican apparel shops, and Dubai importers who need below wholesale prices can purchase directly from my New York wholesale clothing company. Although the clothing might be from a previous season, the advantage is that they can purchase the wholesale urban gear at below what the wholesale showroom originally charged," remarked Donny Lowy.
Due to the nature of the closeout business, the actual brands in stock change frequently, so retailers are encouraged to call or email for the latest availability. Other wholesale clothing geared towards young men is available, such as brand names like Nike, Adidas, Polo Ralph Lauren, and Nautica. Closeout Explosion also offers below wholesale closeout deals on brand name jeans, footwear, jackets, hoodies, pullovers, and more. The New York wholesale website offers a sign up form for a free wholesale list subscription through which a clothing seller can sign up to receive wholesale and closeout deals, and articles to help him grow his clothing business. Closeout Explosion also receives wholesale children's and baby clothing, oversize men's clothing, and closeout fashion accessories suitable for hip hop and urban clothing stores.
The wholesale hip hop clothing market also has a strong international clientele, including France, Ghana, Mexico, Nigeria, Poland, South Africa, and other countries. As an experienced NY wholesale export business Closeout Explosion has experience in supplying the type of wholesale merchandise that international resellers are looking for. While wholesale urban clothing distributors located in the New York Fashion district are already selling to that market, they often require buyers to visit their apparel showrooms. CloseoutExplosion.com allows for online ordering, and facilitates international shipping to Africa, the Middle East, Latin America, Europe, Caribbean, and to Asia. It uses freight forwarders such as DBSchenker, Express Air Freight, Laparkan, and Bradley.