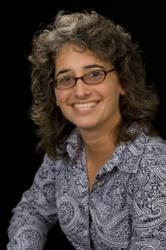 DENVER, Colorado (PRWEB) September 13, 2012
Jones International University® (JIU®) is pleased to announce that Ellie Shahinian Baldwin Ph.D has been appointed as the University's Dean for the School of Education, effective immediately. In this role, Dr. Baldwin will be responsible for leading and managing academic activities for JIU's School of Education including oversight of the curriculum, instruction, and assessment of student learning to ensure teaching excellence and fulfillment of the University's vision and mission.
Dr. Ellie Shahinian Baldwin joins JIU from Metropolitan State College of Denver, where she served as an Associate Professor and Chair. She has also held positions as an Associate Professor of Education at Mesa State College, and taught high school for several years in Washington and Sacramento, California.
Dr. Baldwin has written a number of publications and spoken at several refereed conferences. She has served on numerous college committees, including Teacher Education Advisory Councils, search committees for faculty and departmental chairs, curriculum, and faculty senate. Her community service work includes presentations on cultural differences with children. Dr. Baldwin earned her Ed.D. from Washington State University's College of Education in Curriculum and Instruction of Diverse Learners and her MA and BA in Physical Education from California State University Chico.
"We are thrilled to welcome Dr. Baldwin to the JIU family," stated Dr. Marijane Paulsen, Chief Academic Officer. "I look forward to working with her to continue to inspire and motivate students across the globe to use education as a change agent in their lives."
# # #
About Jones International University®, Ltd. (JIU®)
As the pioneer in online education, Jones International University, offers an unparalleled online educational experience that provides essential tools and strategies for career starters, career changers, and career advancers around the globe. JIU offers an array of online undergraduate, graduate, and doctoral degrees and professional certificate programs in the fields of business administration, education, and business communication and employs some of the greatest minds from many of the world's leading universities.