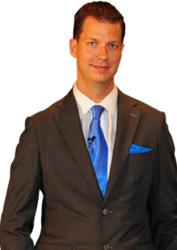 Los Angeles, CA (PRWEB) September 14, 2012
JT Foxx will be spending a lot of this fall on the road, with a full series of Mini-Mega Partnering events planned across the U.S. and Canada.
Mini-Mega Partnering events will be taking place in the following cities between September and November:
Los Angeles: 9/15-9/16
Winnipeg: 10/11-10/12
Saskatoon: 10/13-10/14
Houston: 10/12-10/14
San Francisco: 10/27-10/28
New York: 11/1-1/2
Orlando: 11/3-11/4
Minneapolis: 11/17-11/18
Toronto: 11/22-11/23
Ottawa: 11/24-11/25
Each event will be announced with full details including speakers and location individually.
About Mini-Mega Partnering
Mini-Mega Partnering is the baby brother of Mega Partnering. Mega Partnering is the World's #1 Wealth Networking and Business Conference. 
The vision behind Mini-Mega Partnering is to expose attendees to successful local entrepreneurs, investors and others looking to network, start, grow or explode an existing business. Tickets to all Mini-Mega partnering events are complimentary.