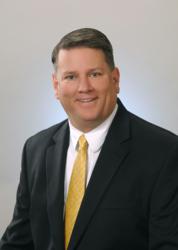 Kissimmee, FL (PRWEB) September 13, 2012
During its annual conference held recently in St. Augustine, members of the Florida Public Relations Association elected Kissimmee Utility Authority vice president of corporate communications Chris M. Gent as president-elect of the statewide organization.
As president-elect, Gent will coordinate the association's management overview process, provide an annual review of association by-laws and code of ethics, and serve on the chapter and statewide awards committees. He will become association president on Sept. 1, 2013.
Gent has been active in FPRA for 18 years, holding various leadership positions at the local chapter and statewide levels. He is a former president of FPRA's Orlando Area Chapter and has served on the local board for 14 years. In addition, he has served eight years on the FPRA state board of directors, including six years on the executive committee as vice president of Golden Image Awards (2004), vice president of public relations (2005), vice president of communications (2006), vice president of planning and research (2008), vice president of technology, communications and public relations (2009), and vice president of technology (2010).
Gent earned his Accredited in Public Relations (APR) certification in 2010 and his Certified Public Relations Counselor (CPRC) designation in 2011.
Hired by KUA in 1993, Gent is responsible for the utility's internal and external communications, including marketing, media and public relations, employee communications, special events and corporate philanthropy.
Gent holds a master's degree in strategic public relations from The George Washington University, where he graduated valedictorian in 2011. He earned his bachelor's degree in communications from the University of Central Florida and in 2010 was inducted into UCF's Nicholson School of Communication Alumni Hall of Fame.
About FPRA
Founded in 1938, the Florida Public Relations Association is the oldest public relations organization in the U.S. Members represent a variety of different organizations including private and public corporations, government entities, not-for-profits, counseling firms and independent practitioners. As a statewide association, FPRA boasts more than 1,000 professional and student members in 15 professional and 11 student chapters.
About KUA
Founded in 1901, KUA (http://kua.com) is Florida's sixth largest community-owned utility providing electric and telecommunication services to 64,000 customers in Osceola County, Fla.