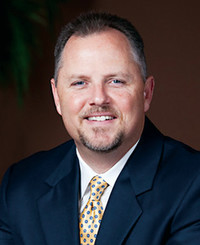 [Steve] and his team have built a unique and powerful relationship with the Miami community, and I am certain that they will continue to live up to the high standards they have set for insurance professionals in a new era
Miami, FL (PRWEB) September 13, 2012
State Farm agent Steve Myers was selected for membership in the Insured.by directory, a national listing of forward-thinking insurance agents who are committed to go above and beyond their professional responsibilities to be truly integral parts of their communities.
Agents listed in Insured.by can be trusted to have met exacting standards for excellence in service of their clients. They are generous, caring people, who have built world-class teams of professionals that understand the unique needs of their clientele. They connect with their clients on a personal level, both in the agency and using the latest social media like Facebook and Twitter.
"Insured.by agents come from diverse backgrounds and from communities all over the United States. They have in common the commitment to enthusiastically serving their clients in a way that makes them feel safe, protected, and important," said Peter Catsimpiris, a partner at Insured.by. "They strive every day to be there for their clients in new ways. Steve absolutely embodies this promise, and we're excited to welcome him into Insured.by."
Insured.by agents also have a shared commitment to building long-term relationships with their clients. They carefully examine their full insurance and financial needs, along with their families' goals and dreams, and then help clients meet those needs and achieve their dreams. Clients can count on being treated like a human being and having all their questions and concerns addressed by experts who truly care about them and their families.
"Steve's outstanding agency is perfect for the Insured.by directory," said Insured.by partner Joshua Unseth. "He and his team have built a unique and powerful relationship with the Miami community, and I am certain that they will continue to live up to the high standards they have set for insurance professionals in a new era."
With his induction into Insured.by's exclusive community, Steve has committed himself to developing a staff of professionals who truly love working with each other and serving the community each day, and he and his team will continue to work tirelessly to run a business whose concern is first and foremost not only the financial but also the personal well-being of its customers.