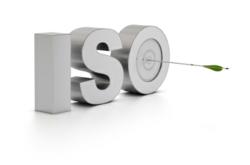 Quality standards are a key element in achieving world-class customer satisfaction.
New York, NY (PRWEB) September 14, 2012
R2K, Inc. today announced that R2K Software India Private Limited, its wholly owned subsidiary based in Bangalore, has successfully completed the annual external audit of their ISO 9001:2008 quality standards. The audit, which was performed by Bureau Veritas, confirmed R2K India's continued conformity and concluded that certification should be retained. Furthermore, the high commitment of senior management to maintaining these standards was formally recognized in the audit report.
R2K India originally achieved ISO 9001 certification in 2010 for the design, development, implementation, support, and maintenance of software applications and products in the enterprise content management and business process management domains. "Quality standards are a key element in achieving world-class customer satisfaction." said William Stratigos, CEO of R2K, Inc. "We have always put a significant emphasis on quality management and maintaining ISO 9001 certification is a testament to this. In addition to demonstrating our company's maturity and helping to put our customer's minds at ease, going through this formal review process on a regular basis ensures that we maintain focus, continually reinforce standards with our staff, and look for ways to further strengthen our organization."
About R2K, Inc.
Founded in 1996 and headquartered in the heart of New York City's financial district, R2K is a top-tier information management technology services firm primarily serving companies in the Insurance, Financial Services, and Banking industries. Offering premier advisory consulting, systems integration, and managed services, R2K boasts unsurpassed expertise in advanced document capture, enterprise content management, business process management, and related technologies from leading software vendors.