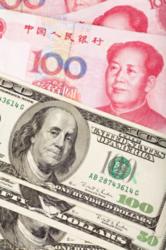 "It has been a relatively quiet year for new Chinese stocks, following the debut of 60 Chinese stocks on U.S. equities markets from 2008 to 2011," notes Leong. "In 2012, there has been one Chinese listing on U.S. equities markets…"
New York, NY (PRWEB) September 16, 2012
In a recent Investment Contrarians article, financial expert George Leong reports that since August 2011, 23 Chinese stocks delisted from U.S. equities markets, many becoming privatized while others were delisted by the exchanges due to fraud. According to Leong, Chinese stocks are now subject to intense scrutiny and detail reporting, and this general distrust in the market has found these companies looking elsewhere.
"It has been a relatively quiet year for new Chinese stocks, following the debut of 60 Chinese stocks on U.S. equities markets from 2008 to 2011," notes Leong. "In 2012, there has been one Chinese listing on U.S. equities markets…"
While he supports the move to clean up the mess from fraudulent companies, which emerged on U.S. equities markets via the speculative reverse merger process, Leong concedes that many sound Chinese stocks have suffered in the process due to general distrust in the market.
"For Chinese companies, it will be a long journey before investors can regain their trust," states Leong. "The new strict requirements for listing on U.S. equities markets will help to ensure that only sound Chinese stocks are listed. This is the only way investors can feel comfortable dealing with Chinese stocks."
The Investment Contrarians editor reports that with the new listing requirements, the pipeline of reverse mergers has dried up from U.S. companies and especially from China.
The weakness of the reverse merger stocks is evident from the poor performance of the Bloomberg Chinese Reverse Mergers Index, which is a market capitalization weighted index that tracks around 82 Chinese stocks trading on U.S. exchanges following reverse mergers, explains Leong. He reports that as of Thursday, the index was down 7.5% year-to-date and 22.5% over the past year. Leong senses that there is minimal opportunity now.
To see the full article and to get a real contrarian perspective on investing and the economy, visit Investment Contrarians at http://www.investmentcontrarians.com.
Investment Contrarians is a daily financial e-letter dedicated to helping investors make money by going against the "herd mentality."
The editors of Investment Contrarians believe the stock market and the economy have been propped up since 2009 by artificially low interest rates, never-ending government borrowing and an unprecedented expansion of our money supply. The "official" unemployment numbers do not reflect people who have given up looking for work and are thus skewed. They believe the "official" inflation numbers are also not reflective of today's reality of rising prices.
After a 25- to 30-year down cycle in interest rates, the Investment Contrarians editors expect rapid inflation caused by huge government debt and money printing will eventually start us on a new cycle of rising interest rates.
Investment Contrarians provides unbiased research. They are independent analysts who love to research and comment on the economy and investing. The e-newsletter's parent company, Lombardi Publishing Corporation, has been in business since 1986. Combined, their economists and analysts have over 100 years of investment experience.
Find out where Investment Contrarians editors see the risks and opportunities for investors in 2012 at http://www.investmentcontrarians.com.
George Leong, B. Comm., one of the lead editorial contributors at Investment Contrarians, has just released, "A Problem 23 Times Bigger Than Greece," a breakthrough video where George details the risk of an economy set to implode that is 23 times bigger than Greece's economy! To see the video, visit http://www.investmentcontrarians.com/press.