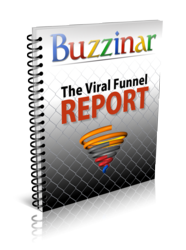 If your sales funnel is missing up-sells, down-sells and cross-sells, then you need to consider this course.
Scottsdale, AZ (PRWEB) September 13, 2012
Omar Martin has finally released his list-building and sales funnel design and optimization course, Buzzinar, amidst a lot of buzz in the online marketing community.
The course is designed to help new and existing online marketers increase their sales using the power of successful sales funnels.
Buzzinar is based on the fact that the one of the most valuable assets most businesses have is their customer list and the most valuable skill is the ability to sell products and services to that list.
Inside the course, Omar Martin shows students how to strategically build their email list and how to build profitable sales funnels based on the success he has experienced in his own business.
The course provides training, software, pre-written emails and content to help marketers and business owners build and optimize the profitability of their list of customers.
Members who follow along during the course will have four sequences for everyone from freebie seekers to high-ticket buyers.
"Omar makes it simple to create a solid sales funnel that includes everything from driving traffic to the emails and sales pages you need to increase your sales." according to BuzzinarReviews.com.
Those interested in improving their sales should visit the official site here.
Those interested in reading the full review and the bonuses being prepared for the course should visit: http://www.BuzzinarReviews.com