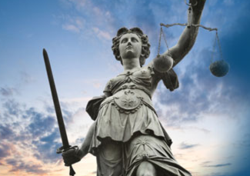 Act now, and join us in the fight for justice for mesh surgery complications...
(PRWEB) September 13, 2012
Women who suffered problems resulting from a surgical mesh implant, commonly used during prolapse repair surgery, can now consult one of America's leading law firms, McDonaldWorley.com, for a free initial lawsuit claim review. A former ICU nurse experienced with the procedure, side effects and the health problems associated with the surgery is available for the confidential review.
Women who feel they have suffered mesh implant related problems and wish to take advantage of the special offer are asked to visit the site and fill out a case review form or call to schedule their legal review.
According to the firm, synthetic mesh products have been alleged links to a number of post-surgery complications including:

Abdominal Pain
Erosion Pains
Infections
Severe Bleeding
Sexual Dysfunction
"Our legal review is 100% confidential, as a former nurse, I provide a safe, secure way learn more and to find out what legal remedies are available," said Michelle Eddington, attorney with the firm.
The synthetic material has been used to repair prolapsed organs and a variation of the product known as the bladder sling has been used to treat incontinence in women. In 2011, the FDA issued surgical mesh implant update acknowledging nearly 10% patients suffer complications post-surgery.
About McDonaldWorley.com:
The product injury law firm can help clients nationally seeking legal remedies. Women needing a lawyer for a surgical mesh lawsuit and wish to take advantage of this special evaluation offer are asked to visit the site and fill out the secure legal review request immediately: http://www.mcdonaldworley.com/surgical-mesh-lawyer.htm