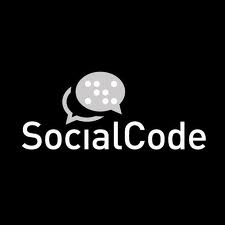 New York, NY (PRWEB) September 17, 2012
WHAT: As part of the Baltimore Advertising Week, Cary Lawrence, VP of Business Development at SocialCode, will present: Build, Engage, Activate - a session that will outline best practices used to maximize social ad campaign strategy. Attendees will learn How To:
•Understand target audiences on social platforms
•Build social communities who are predisposed to engage with their brand
•Maximize conversions by driving community engagement
•Measure ROI through fan affinity and earned media
Baltimore Advertising Week, in its third year, is a week-long series of events and programs that focus on topics and speakers of interest to a wide range of advertising professionals. Visit http://www.adweekmd.com/register.php to register.
WHEN: September 18, 2012 at 10:30-11:30 AM ET
WHERE: Pier 5 Hotel 711 Eastern Ave Baltimore, MD 21202
WHO: Cary Lawrence - VP, Business Development
Cary joined SocialCode to guide business and partnership development and work with clients to maximize their social strategy. She previously worked in the Ad Innovations group at Washington Post Digital, where she developed breakthrough solutions for partners, including custom content, brand integration, audience extension and unique executions. Prior to Washington Post Digital, she served as a Program Associate at the Aspen Institute in the Communications and Society Program. Cary also has roots in the agency world. She worked at Mullen, a full-service advertising agency specializing in the financial services and telecommunications industries. Cary holds a M.A. in Communications, Culture, and Technology from Georgetown University and a B.S. in Business from Wake Forest University.
###
About SocialCode
SocialCode is the leading social marketing solutions partner dedicated to driving cross-platform social ROI. Our capabilities are rooted in the advanced research of SocialCode Labs, empowering advertisers with unmatched campaign performance and community insight. Fueled by proprietary technology, SocialCode grows qualified communities, engages those audiences and activates them as customers and brand evangelists —for 30% of the top national advertisers. SocialCode is a subsidiary of The Washington Post Company.
Media Contact:
Erika Rieger
917-934-3616
Erika(at)socialcodeinc(dot)com