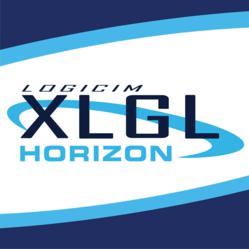 Montreal, Quebec (PRWEB) September 25, 2012
Sage 50 Accounting—Canadian Edition (formerly Simply Accounting) users are discovering that, above their boilerplate financial statements, customized reports and dashboards that they understand and that reflect their business help them make assertive decisions on a day to day basis. Years of consultation with small business owners, bookkeepers and accountants by Logicim have shown that business with specialized dashboards and reports have a better understanding of their situation.
Logicim XLGL Horizon, a new reporting solution for Sage 50, targeted at businesses without advanced reporting resource, helps by providing timely information using pre-configured reports, either included in the software or custom created for the business needs.
XLGL Horizon is a trimmed down version of XLGL. It has all the tools required to run and analyze a report. Tools for creation and modification were removed to give end-user a simpler experience focused on day-to-day decision making.
Reports can be created using the regular version of XLGL, either by the Logicim support team or by independent consultant, bookkeepers and accountants. Any report created with Logicim XLGL can be loaded and updated using XLGL Horizon.
The price for XLGL Horizon is set at 89$, although the current launch price is 59$.
More information on XLGL can be found here.
Logicim started in 2004 as a consulting company for Simply Accounting and Microsoft Office user. Today, its flagship product XLGL serves accountants, consultants, bookkeepers and Simply Accounting user all over Canada and beyond. Their new XLGL Horizon product is the perfect reporting solution for all small businesses.