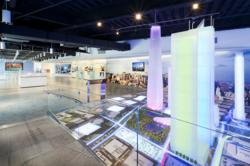 Their work speaks for itself in terms of quality, attention to detail and service levels that set today's standards in customer satisfaction.
Indianapolis, IN (PRWEB) September 14, 2012
Electronics Design Group, Inc, an Electronic Systems Integrator (ESC) headquartered in Piscataway NJ, was the recipient of two national awards; Best Home Theater, and Best Special project at the annual CEDIA (Custom Design & Installation Association) Awards competition. Called the "Electronic Lifestyle" awards, which honors the best projects completed by CEDIA electronic systems contractors members in the past year, featured winners in such categories as Best Integrated Home, Best Media Room, Best Hidden Installation, Best Home Theater, and Best Special Project. The Award winners were determined by a panel of expert judges that included fellow ESCs, architects, and interior designers. Submitted projects are awarded for innovation, creativity, and technological design.
Since inception, Electronics Design Group (EDG) has won a total of 51 national awards for its excellence in technical design and business acumen. No other ESC in the country has received accolades of this magnitude.
"EDG is among the finest technology integrators in our business and HTSA is extremely proud to have them as a member of our group. Their work speaks for itself in terms of quality, attention to detail and service levels that set today's standards in customer satisfaction. I've known this team for over 20 years now and they continue to amaze me as to how unique and creative they are in deploying technology solutions for their customers" said Bob Hana, Managing Director of Home Technology Specialists of America (HTSA).
The first and most prestigious award for Best Special Project, is the world reknown 7 World Trade Center building in New York City. This 52-story, 1.7-million-square-foot building is 100% occupied, having attracted many midtown companies to the revitalized Lower Manhattan. It is New York's first LEED-Gold certified office building. The 10th Floor Marketing and Event Center has two state of the art conference rooms, with Cisco Telepresence, motorized shading and preset lighting control. The floor space has built in sound, lighting and shading systems, and dozens of digital signage displays that provide an interactive experience of the past, present and future of the "New Lower Manhattan". The centerpiece is the Scaled models of all 6 World Trade Center buildings using LED lighting integrated into the Lutron lighting system, with DMX control of 35 zones of lighting which illuminate various floors of the buildings, office locations, entrances, exits, nearby amenities, transportation routes, and cross streets nearest to their location. Five artistically arranged flat panels were installed to show various informational videos about the development plans. The 103" Panasonic Plasma TV mounted flush into the wall creates the stage for full scale, guided presentations. The systems are Controlled by Apple iPad®, powered with Savant Solutions Technology, which can call up VOD, (Video On Demand) clips and presentations, in addition to full command control of the complete environment. Tour guides and brokers appreciate the ease of use and familiarity of the iPad®. In addition, the Lutron Lighting Keypads, mounted in Trufig flush mount kits provide the visual elegance and add to the simplicity with preset control.
"7 WTC is a very special award, especially with the 11 year anniversary of this tragic event in our countries history. The space shows the past, present and future of what will truly be a magnificent new lower Manhattan. We are very proud of the technology used in the space, we pushed the envelope in every way, creating an experience like nothing our industry has ever seen. The guidelines we were presented during the consulting process was very clear; IT department approval, user friendliness, reliability, and the ability for easy end user content management without proprietary complexity, hello.....iTunes®". This was an amazing, complex and time consuming project that we are very proud of" said Bob Gullo, EDG President.
The second award "Constellation Theater" the name which reflects the evening sky ceiling, won for Best Home Theater Technical Design in the ($92,300 - $126,000) category. The system, designed for ease of use with the Control4 OSD (On screen Display) and handheld remote makes operation simple and intuitive. The eye catching FOSI star sky ceiling, creates a spatial ambience. This home theater is surrounded by Acoustic Innovation Sound control panels, which provide acoustical attenuation of the 7.2 Channel Integra Amplifier/Processor. The video is powered by a LG BluRay player and an Epson ProCinema 9100 Projector, which is displayed onto an Elite PrimeVision AcousticPro screen 8' foot wide sound transparent screen. The LCR channels play through the screen, the way a commercial cinema is designed. The B&W In-Wall 7 Channel Loudspeakers, easily play at reference volume levels, providing the realism of a premium commercial cinema. The 15 "Rocker Type" seats were used to conserve space and maximum seating volume.
About Electronics Design Group, Inc.
EDG is a pioneer in residential and business electronics technology. EDG is recognized by its peers, associations, related trade professionals and technology journals as one of the TOP systems integrators in the country. Providing expertise for more than 25 years, EDG has been an award winning technology solutions provider of audio/video, conferencing systems, integrated multimedia presentation, luxury amenity space entertainment, cardio theater, screening rooms, home theater, lighting, shade, and automation control solutions. Founder Bob Gullo has served as President and Board Member of HTSA, Listed in CE Retailer's "50 Most Vital Influencers," Dealer Scope's List of "40 under 40," CEDIA and CEA "Dealer of the Year," CE Pro Magazine's "Top 100 Integrators," Custom Retailers, "21 Big Guns," and Lutron Electronics "Hall of Fame." Gullo has been a member of CEDIA for more than 20 years, and has been an influential advocate of education via the AIA/CES provider program, and CEDIA ROI programs, providing CEU courses for the Architectural and Design Community via http://www.edgonline.com/continuing-education/ . EDG solutions can be found in the finest residential and commercial settings. EDG solutions continue to be sought after by most discriminating clients worldwide.