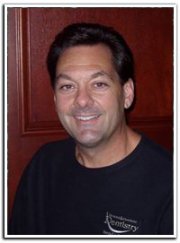 Tampa, FL (PRWEB) September 14, 2012
Dr. Randall A. Diez utilizes the art of cosmetic dentistry and restorative porcelain veneers to aid patients that have not been able to get whiter teeth through bleaching. There are a number of things that can occur to teeth to permanently discolor them. These include trauma or injury, certain medications, staining or discoloration from old dental work, and even genetics. Teeth whitening, in these cases, are often done through the use of porcelain veneers that are bonded to the front surface of each tooth.
While not everyone is a good candidate for veneers, those who qualify should expect three separate visits to the dentist to complete the procedure. The first visit is a consultation where the teeth are thoroughly examined and a treatment plan is devised to achieve the desired results. At the next visit, the teeth must be prepared to accept the veneers. This requires that about 1/2 millimeter of enamel be removed from the front surface of the tooth to make room for the veneers. This creates a surface for adequate bonding. An impression of the teeth is taken so that the veneers can be made.
The third and final appointment is when the veneers will be placed on the teeth and permanently bonded to them. The dentist will carefully adjust and shape the veneers to achieve the desired outcome. They will be placed using a special bonding agent that must be cured with a special light.
When using porcelain veneers for teeth whitening, the other teeth may need to be bleached prior to this cosmetic dentistry procedure. This insures the proper shade can be selected for the veneers. Veneers are often used for chipped, broken, worn or uneven teeth. More information about veneers can be found at http://www.dentist-in-tampa.com.
General and Cosmetic Dentistry is a general practice offering patients personalized dental care for Tampa, FL for over 25 years. Dr. Randall A. Diez received his bachelor's degree from University of Florida, is a graduate from University of Florida College of Dentistry and Las Vegas Institute for Advanced Dental Studies. He is educated in advanced anterior aesthetics, cosmetics and reconstructive procedures, and occlusion I (biting function and related muscles and joints). Dr. Diez is certified in sedation dentistry, Invisalign, CEREC, Laser Dentistry and TruDenta Migraine Therapy. He is part of one percent of dental professionals providing the most recent FDA cleared laser procedure for gum disease and periodontal treatment, and only two percent of dentists have his level of advanced education. To learn more about General and Cosmetic Dentistry and their dental services visit their website at http://www.dentist-in-tampa.com and call (813) 321-0074 or (813) 358-5750.