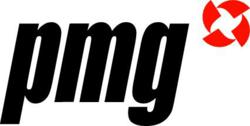 PMG's presence at CIOsynergy New York, will provide event attendees with an additional layer of industry insights and thought leadership...says Patrick Mason - Director of Communications and Marketing at CIOsynergy
Hoffman Estates, Illinois (PRWEB) September 14, 2012
PMG.net Inc., the technology leader for enterprise service catalog and business process automation software, announced today its participation at CIOsynergy's upcoming event at the Park Central hotel in New York City, on September 27, 2012.
"We are thrilled to have PMG at CIOsynergy New York. As a leading provider of enterprise service catalogs, their presence will provide event attendees with an additional layer of industry insights and thought leadership," says Patrick Mason, Director of Communications and Marketing.
At CIOsynergy New York a panel of leading CIOs moderated by Scott Shuster, will share and explore how CIOs can be successful in their role. Mr. Shuster has led virtually every Business Week CEO, CFO, and CIO conference held since the founding of the magazine's events group and over 100 of the world's most prominent gatherings of large company leaders and senior executives.
During the conference PMG will demonstrate how its PMG Service Catalog Suite (PMG SCS) can support complex, enterprise service catalog, identity and HR management, IT financial management, and cloud and data center management on a global level.
PMG SCS offers more than 500 instantly editable service, form, and workflow templates, providing for rapid, best-practices based deployment. Leveraging PMG's deep experience in e-Commerce, portal deployment and collaboration, the solution combines:

PMG iRequest: an e-Commerce online catalog and request system
PMG iDeliver: a full business process management (BPM) suite providing powerful workflow design, enterprise application integration (EAI) and workflow
PMG iCollaborate®: an enterprise content management and collaboration engine
PMG SCS outpaces the competition with a vast set of configurable and dynamic design features that provide for a rich, easy-to-use end-user and administrative interface. PMG's vast array of Connectors provide out-of-the-box integrations with key cloud platforms such as VMWare, Microsoft System Center and Hyper-v, core ITSM platforms such as BMC, IBM, HP, CA, Frontrange, Marval, Numara, and core ERP systems such as SAP, Oracle and numerous others.
Open to Fortune 500 and mid-market enterprises, CIOsynergy's events gather senior executives from the offices of the Directors, VPs, Chief Architects, CTOs and CIOs.
For more information or to participate in CIOsynergy New York, visit: http://pmg.CIOnewyork.com, or contact Araceli Delgado, Project Coordinator at aracelid(at)ciosynergy(dot)com or 1.847.278.2213 ext. 899.
About CIOsynergy
CIOsynergy provides a platform that brings together the thought leaders of IT through events that incorporate face-to-face meeting opportunities, panel discussions, think tanks and keynotes, and C-suite networking programs.
Previous events have attracted C-suite leaders from companies such as Wal-Mart, Salesforce, Home Depot, Bank of America, Forbes Media, Wells Fargo, Shell, Allstate, Farm, Career Education Corp, Pepsi, Sara Lee, Kraft, BP, Loyola University, Kaiser Permanente, Mayo Clinic, and Walgreens.
The company operations nationwide and has previously partnered with sponsors such as IBM, 3com, VMware, Unisys, Hitachi, Oracle, SunGard, Dell, Google, Amazon, and HTC among 100's more.
About PMG
PMG is the technology leader in the rapidly growing market for enterprise service catalog, IT financial management, cloud, and HR business process automation software. PMG's Service Catalog provides a unique blend of state-of-the-art technologies into a feature-packed powerhouse. Since the launch of its flagship Service Catalog Suite software in 2006, PMG has established its technology leadership and continues to grow its client list among Global 2000 companies as well as midsize enterprises worldwide. For more information, please visit pmg.net.
PMG.net and PMG Service Catalog Suite are registered trademarks or trademarks of PMG.net. All other trademarks, brand names, or product names listed above belong to their respective holders.