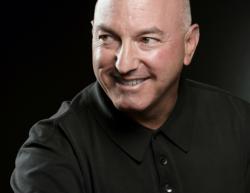 "We're excited about Synacor's continued growth opportunities and believe we've just scratched the surface." – Ron Frankel, Synacor CEO
BUFFALO, NY (PRWEB) September 14, 2012
Synacor, Inc. (NASDAQ: SYNC), leading provider of next-gen startpages, TV Everywhere solutions and cloud-based services, today announced that it has been included in Inc. Magazine's sixth annual Inc. 500|5000, an exclusive ranking of the nation's fastest-growing private companies. Synacor has been included for its fifth straight year, this time due to a three-year revenue surge of 73 percent.
"We appreciate Inc. Magazine's many accolades while Synacor was a privately-held company and now as we've completed our transition to a publicly-traded company. We're thrilled to be included for a fifth straight year in Inc. Magazine's 500|5000. This is a testament to Synacor's record growth," said Ron Frankel, Synacor CEO. "We're excited about Synacor's continued growth opportunities and believe we've just scratched the surface of our potential as we continue to successfully deliver startpage, TVE and cloud-based products and services to our cable, satellite, telecom, consumer electronics, apps developers and programming customers, during key events like March Madness and the recent Summer Olympics."
The list represents a comprehensive look at the most important segment of the economy—America's independent entrepreneurs. Synacor joins Facebook, Yelp and Brightcove, among other prominent brands featured on this year's list. Companies such as Microsoft, Zappos, Intuit, Zipcar, Vizio, Oracle, and many other well-known names gained early exposure as members of the Inc. 500.
About Synacor
Synacor's white-label platform enables cable, satellite, telecom and consumer electronics companies to deliver TV Everywhere, digital entertainment, cloud-based services and apps to their end-consumers across multiple devices, strengthening those relationships while monetizing the engagement. Synacor (NASDAQ: SYNC), is headquartered in Buffalo, NY. For more information, visit http://www.synacor.com.
Integrate. Authenticate. Engage.
About Inc.
Founded in 1979 and acquired in 2005 by Mansueto Ventures, Inc. is the only major brand dedicated exclusively to owners and managers of growing private companies, with the aim to deliver real solutions for today's innovative company builders. Total monthly audience reach for the brand has grown significantly from 2,000,000 in 2010 to over 6,000,000 today. For more information, visit http://www.inc.com.
About the Inc. 500|5000 Conference
Each year, Inc. and Inc.com celebrate the remarkable achievements of today's entrepreneurial superstars—the privately held small businesses that drive our economy. The Inc. 500|5000 Conference & Awards Ceremony brings together members of the Inc. community, both a new class of Inc. 500|5000 honorees and the list's alumni, for three days of powerful networking, inspired learning, and momentous celebration. Please join us October 3–5, 2012, at the JW Marriott Desert Ridge Resort & Spa in Phoenix, Arizona. For more information about the 2012 Inc. 500|5000 Conference & Awards Ceremony and to register, visit http://www.inc500conference.com or call 866-901-3205.