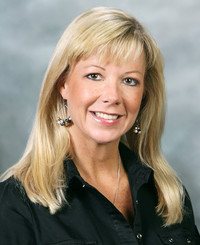 We're so excited for tons of fun celebrating new drivers
(PRWEB) September 14, 2012
http://www.celebratemydrive.com/ Becoming a driver is a big deal. Insured By agent Susie Jackson is helping to honor that key milestone by hosting Celebrate My Drive on September 15. The event is designed to be a party to celebrate local teens and that amazing moment when they first get their license to drive.
"We're so excited for tons of fun celebrating new drivers," said Susie. "This event will be a chance for everyone to come together and have a good time, while providing education and information to maximize safety for our teens."
Celebrate My Drive is a positive, supportive approach to teen driving safety. Car crashes are the number one killer of teens in America, but traditional scare tactics aren't always effective. Celebrate My Drive provides education, awareness, and a fun, exciting atmosphere for teens and the local community. The goal is to help save lives by encouraging teens to drive safely and helping them learn the skills and facts they need to be safer drivers.
There will be free food for everyone who attends, provided by Susie Jackson's agency. Two challenging obstacle course, games, prizes, and music will turn an educational event into an engaging, exciting party for teens and the community. Also participating in the event are Florida Safe Teen Drivers, B.U.B.B.A., Manatee County Sheriffs Department, ManaTEENS, community leaders, and others.
The event takes place at, Susie Jackson State Farm Insurance, 2527 Lakewood Ranch Blvd., Bradenton, FL. It is part of a national Celebrate My Drive event taking place in communities all across America. As part of the event, communities can vote for their favorite school to win a $100,000 grant. Voting takes place at celebratemydrive.com. When they vote, teens 15-18 can enter to win a brand new Chevy Sonic LS!
For more information, visit Susie Jackson's Facebook page at facebook.com/susiejacksoninsurance.