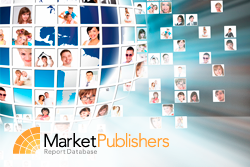 London, UK (PRWEB) September 14, 2012
The gradual breakdown of differences between men's and women's health and beauty routines creates new opportunities for marketers from pole to pole. The adoption of Western-style consumption patterns by women in the BRIC countries is leading to a greater global convergence of trends amongst women. In view of these changes, brands should position themselves in the market carefully if they want to take advantage of this evolution in men's and women's health and beauty habits and routines.
New report "Rethinking Male and Female Health and Beauty Routines" worked out by Canadean has been recently published by Market Publishers Ltd.
Report Details:
Title: Rethinking Male and Female Health and Beauty Routines
Published: September, 2012
Pages: 66
Price: US$ 2,950.00 http://marketpublishers.com/report/medicine_pharmaceuticals_biotechnology/healthcare_equipment_services/rethinking-male-n-female-health-n-beauty-routines.html
The report offers a completely fresh look at men's and women's health and beauty routines, allowing marketers to understand people's consumption patterns like never before.
Key Features and Benefits:

unique survey data, composed of over 30,000 responses, provides detailed insight of end-consumers behaviors;
market sizing consumption by key consumer groups, both by age and by gender;
concise case studies identifying best practice on how to align marketing practices to effectively target trends;
sizing of trends by volume and value, allowing to see the actual market impact of consumers' behavior.
Companies mentioned include: AXE, Bulldog Natural Grooming, Chanel, Dettol, Gillette, Hindustan Unilever, Old Spice, and Philips.
Report Contents:
1 Introduction and Methodology
1.1 Introduction
1.2 Survey Methodology
1.3 Definitions
1.3.1 Trends Framework
1.3.2 Age Group Definitions
1.3.3 Country Coverage and Region Definition
1.3.4 Volume Units and Aggregation
2 Executive Summary
3 Industry Dynamics
3.1 Key Growth Markets for the Future
3.1.1 Skincare and Make-up Will Offer the Greatest Absolute Growth
3.1.2 Affluent Middle Classes in China and Brazil will Drive Sales
3.1.3 Brazil Offers the Biggest Opportunities in BRIC
3.1.4 Skincare Will Grow Rapidly in Italy and the UK
4 The Myths Around Male Grooming Need Debunking
4.1 Introduction
4.2 Myth 1: Men Represent a New Growth Market
4.2.1 Male Grooming is Already Far Larger than Many Realize
4.3 Myth 2: Male Grooming in BRIC is in an Early Development Stage
4.3.1 Male Grooming in BRIC is Already Large and Established
4.4 Myth 3: Trends in Non-BRIC Countries Are Migrating to BRIC
4.4.1 Trend Development Requires Country-by Country Targeting
4.5 Myth 4: There's a Single Male Grooming Market
4.5.1 Marketers Need to More Clearly Segment Male Consumers by Age
5 New Opportunities in Women's Routines Exist
5.1 Introduction
5.2 It's Easier to Manage Female Brands on a Global Basis
5.2.1 Consumption Frequency is the Key Difference between Women in the BRIC and Non-BRIC Regions
5.2.2 Targeting the Global Similarities in Trends among Women
5.3 Age Related Differences are Under-Exploited
5.3.1 The Female Skincare Market Can Extract More Value from Older Women
5.3.2 Female Teenagers Also Offer Value to Skincare
5.4 The Importance of Some Trends for Women are Different to What You'd Think
5.4.1 Some Trends Have Less Real Impact Than Imagined
5.4.2 Some Trends Have a Greater Real Impact Than Imagined
5.4.2.1 Quality and Effectiveness Messages Are More Important For Women in BRIC
5.4.2.2 Small Affordable Treats Help Women through the Tough Economical Times
6 Latest Gender Behaviors
6.1 Introduction
6.2 Older Women's Beauty Aims are Diminished, but not Absent
6.2.1 The Beauty Trend Still Drives a Large Market among Older Women
6.2.2 Older Women Drive Self-Tan Consumption in the EU Big 5
6.3 It's Not Just Rich Young Westerners Driving "Metrosexuality"
6.3.1 High Male Use of "Female" Fragrances in China and India
6.3.2 Opportunities to Target Make-up at Men in Italy, France and Spain
6.3.3 Manscaping: Men Are Looking Beyond Razors for Hair Removal
6.4 Not Just for the Boys: Women are Using Men's Products
6.4.1 Women are Broadening Their Scent Palettes
6.4.2 Beauty is Not the Most Important Driver in Women's Shaving, Quality and Value for Money Are
7 Male and Female Trend Distinctions
7.1 Introduction
7.2 Women Are More Receptive to Gender Specific Marketing
7.3 Women Take Beauty As a Given
7.4 Men are Seeking Age-Specific Benefits more than Women
8 Country Profiles
8.1 Key Features of Health and Beauty Markets by Country
8.2 Brazil
...
More new market research reports by the publisher can be found at Canadean page.