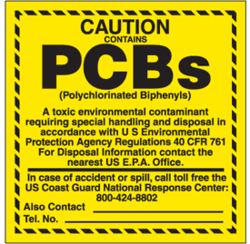 Replacing these old bulbs with the cleanest, safest, and the most energy efficient LED light bulbs would be the perfect solution
Brooklyn, NY (PRWEB) September 25, 2012
Exposure to PCB's may trigger cancer as well as several other health risks. Some have associated PCB exposure with harmful effects to the immune, reproductive, nervous and endocrine systems. Aging light fixtures in some New York City classrooms are posing to be serious threats due to the leakage of a polychlorinated biphenyl-laced chemical.
According to a report from NBC a fifth-grader by the name of Gabriella Sferrazza was on her first day of school at PS 41 when she was exposed to a leaking chemical from an overhead light fixture ballast that landed on her desk and clothing. The liquid chemical dropped on her clothing when the student was doing her work. Having noticed the leaking fixture, the teacher immediately evacuated the students from the classroom and alerted the principal and facilities workers.
According to Department of Education spokeswoman Marge Feinberg, the classroom was closed and poison control cleared Sferrazza of immediate danger. It was confirmed by contractors that the leak contained polychlorinated biphenyl (PCB). Identified as a problem across hundreds on New York City public schools early in 2011, this leaking light fixture at PS 41 is just one of them. A plan to swapping out this old lighting in 772 schools over the next 10 years at a cost estimate of $708 million was proposed by Mayor Bloomberg.
BulbAmerica, America's largest online retailer of light bulbs and light fixtures is one of the fastest growing companies in the country. They supply a wide array of affordable and energy efficient lighting fixtures that are absolutely safe to use. These are ideal for installation in schools, hospitals, homes, and building and are the perfect option available to replace the PCB-tainted lighting fixtures.
A representative of BulbAmerica.com says, "Safety has always been of our biggest concerns and it is one of the most important factors that we consider during the production and manufacture of our high quality lighting fixtures. Replacing these old bulbs with the cleanest, safest, and the most energy efficient LED light bulbs would be the perfect solution."
BulbAmerica, Inc500 company, has quickly become the largest online retailer of light bulbs and lighting fixtures in the Unites States. Their exhaustive inventory of quality products includes fluorescent , halogen , LED, CFL, incandescent bulbs, projector lamps, and various LED lighting options. For more information about these high efficiency light bulbs that are offered at BulbAmerica, visit http://www.bulbamerica.com or call 888-505-2111.