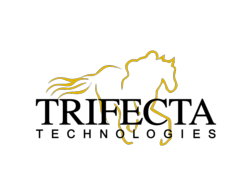 Trifecta is proud to deliver the mobile app for the 25th Annual Celtic Classic
Allentown, PA (PRWEB) September 17, 2012
Trifecta Technologies announces the launch of the Celtic Classic Mobile App for the 25th Annual Celtic Classic being held September 28-30 in nearby Bethlehem, PA for the iPhone, iPad and iPod Touch. In addition, the Trifecta team also developed a fully responsive mobile version of the Celtic Classic website (http://www.celticfest.org/), providing all smartphone users (i.e., Android) with anytime, anywhere access to Celtic Classic information.
"Everyone at the Celtic Cultural Alliance is so excited to work with Trifecta and provide this mobile app for the Celtic Classic attendees," said Jayne Ann Recker, Executive Director of the Celtic Cultural Alliance. "We're confident that new and long-time festival-goers will find the app and mobile-optimized website very useful as they plan their weekend in Bethlehem."
"Trifecta is proud to continue our partnership with the Celtic Cultural Alliance and deliver the mobile app for the 25th Anniversary of the Celtic Classic," said Doug Pelletier, president and founder of Trifecta Technologies. "We know that festival-goers want everything at their fingertips and we think the Celtic Classic Mobile App goes above and beyond connecting them with all the information they want regarding the entertainers, competitions, schedules and festival maps."
The Celtic Classic is one of the largest Highland Games and Festival in North America. Annually, over 250,000 visitors come to Bethlehem, PA to join in this celebration of all things Celtic.
To download the Celtic Classic Mobile App for iOS devices visit http://www.celticfest.org/ios.
About The Celtic Classic
The 25th Annual Celtic Classic is presented by Celtic Cultural Alliance, a 501(c)(3) non-profit organization dedicated to preserving and promoting the Celtic heritage through education, musical presentations, and traditional competitions in athletics, piping and dance. The Celtic Classic is a celebration of Celtic culture and heritage.
To learn more visit http://www.celticfest.org
About Trifecta Technologies
Now in its third decade, Trifecta Technologies develops innovative, high-value web-based business solutions using the latest eCommerce, Salesforce Platform, custom web application and mobile technologies. Trifecta is an IBM Premier Business Partner and Salesforce.com Silver Cloud Alliance Partner, with a rich history of helping clients achieve successful outcomes. Trifecta is headquartered in Allentown, PA with development centers in Toronto, Ontario and Visakhapatnam, India.
To learn more, visit trifecta.com.
Contact:
Trifecta Technologies
Michael Corr
Ph: 610-530-2834
Director of Marketing