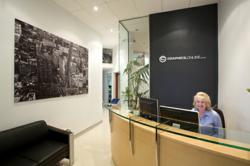 A website's look and functionality is what draws your target audiences and consumers, not the number of links pointing to it.
Vancouver, British Columbia (PRWEB) September 19, 2012
It is undeniable that for the past five years, marketing campaigns online have mostly been directed towards the goal of spreading links. And for majority of the campaign leads, this involved off page strategies that ably produced inbound traffic and help generate leads – examples of which are content creation, social media marketing and pay-per-click ads. As this trend grew in popularity the majority of the new websites began to pay less attention to their structure and more on their accessibility in different corners of the web.
But now that search engines have grown less tolerant of those empty marketing schemes, web designers and developers are again raising the age-old premise of a good website being the foundation of high page ranking and desirable search engine listing.
There are many benefits to having an experienced website design company create an online persona. Aside from ensuring the right specifications, it is also a guarantee of expert advice on anything related to optimizing a web-based business. Additionally, there is also the opportunity of accessing the latest services and trends when it comes to a particular industry. Being exposed to several consumers and actively pursuing and upgrading their techniques, companies like Go Graphics Online will be able to tell customers directly what would work and what won't without compromising any aesthetic preferences.
David MacLeod, owner of Go Graphics Online and online marketing strategy expert, says that "a website's look and functionality is what draws your target audiences and consumers, not the number of links pointing to it. So you have to see to it that you give them their expectations, make it easier for them to achieve their goals and provide all the information that they would be looking for the first time they get there."
Go Graphics Online is a Vancouver website design firm that specializes in all sciences and arts related to website conceptualization from design to development, including programming and hosting. Created under the tutelage of a parent company established back in 1995, it has firmly cemented itself as a forerunner in the industry.
For those interested to know how Go Graphics Online can help improve website performance, visit their website at http://www.gographicsonline.ca.