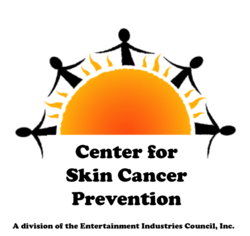 As someone who is on a golf course almost every day, I know that many golfers do not use good sun protection techniques. -- Sara Hurwitch
Charlotte, NC (PRWEB) September 14, 2012
Symetra Tour player Sara Hurwitch has teamed up with the Entertainment Industries Council, Inc. (EIC) and its Sun SafeTee Program to reach out to golfers and educate them on the importance of sun protection and skin cancer prevention.
Skin cancer is the most common form of cancer in the United States, according to the National Institutes of Health. One of the key risk factors is abundant, prolonged exposure, especially if that exposure occurs without proper use of sunscreen, wide-brimmed hats, sunglasses and other forms of sun protection.
"As someone who is on a golf course almost every day, I know that many golfers do not use good sun protection techniques. I am looking forward to working with the Sun SafeTee Program to help get the word out to golfers not only on the importance of using good sun protection but also how to do it," said Sara Hurwitch who is completing her third year on the Symetra Tour.
Hurwitch will be delivering the EIC's message of "Block the Sun, Not the Fun" and will be emphasizing the use of sunscreen, hats, sunglasses and Ultra Violet Protection Factor (UPF) rated clothing when out on the golf course.
"We are excited to have Sara on board to help deliver the message of sun protection to Symetra Tour players and to the golfing public. As a professional golfer, Sara will have credibility to bring home this important information," said Brian Dyak President and CEO of the EIC. "I have known Sara and watched her golf career develop since she was a Junior Golfer and she will be a great asset to reach golfers of all ages," he added.
Hurwitch will be helping to distribute Sun SafeTee literature at upcoming Symetra Tour events, speaking with young golfers, and developing Public Service Announcements (PSAs).
About Entertainment Industries Council
EIC, a non-profit organization, was founded in 1983 by leaders of the entertainment industry to bring the power and influence of the industry to bear on communication about health and social issues. The organization is considered to be the chief pioneer of entertainment outreach and one of the premiere success stories in the field of entertainment education. EIC provides information resources for entertainment creators through innovative and time-proven services and methods of "encouraging the art of making a difference" from within the entertainment industry. EIC produces the simulcast national television special PRISM Awards Showcase which addresses accurate portrayals of prevention, treatment and recovery from drug, alcohol and tobacco use, and mental health concerns. The organization also produces the S.E.T Awards, honoring positive and non-stereotypical portrayals of science, engineering and technology.
EIC also addresses issues such as diabetes, ADHD, Post Traumatic Stress Disorder, foster care, women's health, firearm safety and injury prevention, sun safety and skin cancer prevention, human trafficking, terrorism and homeland security, eating disorders and obesity, seat belt use and traffic safety, and HIV/AIDS prevention. The organization has also launched an initiative to increase the public profile and interest in science, engineering and technology. EIC's web site is http://www.eiconline.org. The PRISM Awards web site is http://www.prismawards.com.
About Sun SafeTee
The Sun SafeTee® Program is dedicated to providing sun protection education and opportunities for the early detection of skin cancer in the golf community. As a program of the Entertainment Industries Council, Inc., we are dedicated to reducing the incidence of skin cancer and creating national awareness of this important health issue in America. Sun SafeTee believes that a concerted focus on skin cancer prevention, education and awareness is the only way to change generations of behavior and lifestyles. To learn more go to http://www.sunsafetee.org
About the Symetra Tour
The Symetra Tour, the official developmental tour of the LPGA, enters its 32nd competitive season in 2012. With the support of its new umbrella sponsor, Symetra, the Tour's mission is to prepare the world's best young women professional golfers for a successful career on the LPGA Tour. The top 10 money winners each season earn memberships on the LPGA Tour for the following season. With more than 500 alumnae moving on to the LPGA, former Symetra Tour players have won a total of 362 LPGA titles, including 39 major championships. Symetra Tour events have contributed more than $5 million to charitable organizations throughout the nation since 1989. Follow the Symetra Tour on the web at http://www.SymetraTour.com, Facebook.com/RoadtotheLPGA, Twitter.com/Road2LPGA, and YouTube.com/Road2LPGA.