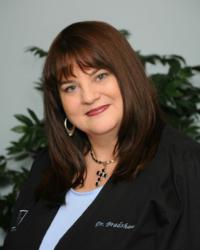 The Woodlands, TX (PRWEB) September 16, 2012
Gayle Bradshaw, D.D.S., M.S., is one of a small percentage of dental professionals able to offer the Laser Assisted New Attachment Procedure for treating patients with periodontal disease. As a periodontist, she understands the dangers of untreated gum disease and wants her patients to be comfortable with treatment.
Technology improves many areas of life, and this is becoming true for dental care. As the only FDA cleared laser procedure for dentistry, LANAP is changing the way that many patients receive care for periodontal disease. Using a very thin laser, Dr. Bradshaw eradicates bacteria that have become trapped in the pockets of the gums. The healthy gum tissue is stimulated to attach back to the surface of the tooth's root. The bone is also stimulated to regenerate. The LANAP treatment causes slight discomfort and is considered to be minimally invasive. This allows patients to heal in a relatively short period of time.
There are millions of people in this country that suffer from the effects of periodontal disease each year, and many go untreated. As a periodontist, Dr. Bradshaw hopes those in The Woodlands area will seek treatment. There are many health problems associated with gum disease including diabetes and heart disease, among others. She realizes that the more options a patient has, the more likely a patient will actually seek treatment for periondontal disease. Her desire is to provide treatment options that will appeal to a broad spectrum of people so that fewer patients will suffer the debilitating side effects of gum disease.
For patients looking for an alternative to traditional gum disease treatment, the LANAP procedure is a viable option. Positive long-term results have been documented. For more information on this procedure, visit http://www.bradshawperiodontics.com.
Bradshaw Periodontics is a periodontal practice offering patients personalized dental care for The Woodlands, Texas since 1998. Dr. Gayle Bradshaw graduated Magna Cum Laude in 1994 from The University of Texas Health Science Center San Antonio Dental School. Dr. Bradshaw and her family moved to Houston to complete her Master's Degree in periodontal surgery at The University of Texas Dental Branch where she completed her studies in 1998. In 2000, she earned her Board Certification from the American Board of Periodontology. Dr. Bradshaw is part of one percent of dental professionals providing the most recent FDA cleared laser procedure for gum disease and periodontal treatment. To learn more about Bradshaw Periodontics and their dental services visit their website at http://www.bradshawperiodontics.com and call (281) 377-8409.