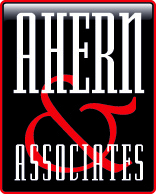 Phoenix, AZ (PRWEB) September 17, 2012
Showing no signs of slowing, the transportation industry as a whole continues its march towards a healthier, more consolidated landscape through regional acquisitions which allow for expansion of their operating footprint. At the heart of the movement is transportation acquisition specialist, Andy Ahern, CEO of Ahern and Associates, the nation's go-to firm for quickly closed acquisition deals.
Having just aided in the closing of dozens of transportation acquisitions, Ahern and his firm announce an additional nine open acquisition needs from their clients. Ahern's reputation is predicated on their unique ability to create lines of communication which open up markets where none may have existed before. The backbone of his firm lies with the top-quality employees he hires. Comprised of former presidents and CEO's of some of the nation's most successful trucking and logistics firms, they routinely demonstrate unparalleled knowledge and ability which results in clients who are overly satisfied with their results.
The following open acquisition needs from clients range from well known public companies to regional carriers, logistics agents, private equity firms and everywhere in between. Ahern's current client base is seeking opportunities for expansion into every corner of the country whether you're a regional carrier, freight broker, asset or non-asset based, intermodal or independent contractor company.
Client 1
A privately held company specializing in dedicated delivery of freight.

Client's revenue is approximately $200MM-$300MM annually.
They are looking to expand in the southeast, southwest and midwest.
Client would like to acquire an asset and non-asset based trucking company that is a regional carrier.
Will look at opportunities between $20MM and up.
They are looking to expand their customer base and will consider non-dedicated business.
Client 2
Client 2 is a large transportation company offering a partnership program to trucking companies operating 100-500 trucks. The client will provide working capital, fuel advance, trailer financing, CSA Compliance, Automobile Liability and Cargo Legal Liability Insurance. The client will provide billing, collections, credit approval and will assist on filling backhauls. Client has programs for fuel discount as well.
Client 3
Client is well established in the transportation industry. Client is looking for companies that:

Want to expand.
Are primarily non-asset based.
Are willing to buy 51% to 60% of the business now.
Structure a deal to purchase the balance of the business within an agreed upon time and structuring.
Will provide the working capital for growth.
Have a minimum revenue in the vicinity of $25MM plus.
Should predominately non-asset based.
Should have a very strong management team.
Should have historical good growth and operating margins.
CLIENT 4
Client 4 is a well recognized transportation company who's revenues exceed $500MM annually. Client is looking to expand into the light asset based arena for:
Flatbed.
Refrigerated.
Van and Intermodal.
Company must have a good management team, and the management team must be willing to stay and go forward.
This opportunity affords the working capital to grow the business with a well-positioned and recognize leader in the industry.
Client 5
A well-known privately held flatbed carrier who's revenues exceed $100MM plus.

Client is looking to expand in the flatbed areas of Texas and/or the Midwest.
Ideal revenue will be $5MM-$25MM of revenue
Target company can have a combination of assets and non-assets.
Client wants management to stay going forward.
Client 6
Well known company looking for third party logistics providers.
Ideal revenue size would be $20MM- $100MM annual revenue.
Must be profitable and management must be willing to stay going forward.
Client is interested in 3PL providers that are actually involved in the supply chain movement.
Client 7
Client 7 is a well-known West Coast company looking to acquire companies in California that are primarily non-asset based in the following sectors:

Freight brokers
Van carriers
LTL carriers
Intermodal drayage
Client 8
Well known midsize trucking company looking to expand its operating footprint. Client is willing to look at opportunities in:
The southeast
The Midwest
Client is looking for marginal carriers that generate between $10MM-$25MM of annual revenue.
Client is willing to provide working capital for the company to grow.
Management must be willing to stay.
Client 9
Well established family flatbed carrier whose revenues exceed $150MM annually.
They are looking to acquire a flatbed carrier in North Dakota and South Dakota.
The company must be profitable.
Should have a terminal property presence.
Will review companies that have 30 -200 trucks, and if the company is marginally profitable, they are willing to entertain as well.
These are clients that have signed contracts with Ahern and are currently looking for opportunities. In some instances, Ahern has sold them companies in the past, and they're looking to acquire additional companies. In other cases, the acquisition searches are new.
If your company is a match to any of these needs, or you know of a company that is a potential match, you are urged to contact Andy Ahern at 602-242-1030 immediately.
About Ahern & Associates, Ltd.:
Ahern and Associates is North America's leading trucking and transportation management consulting firm. The skilled consultants at Ahern and Associates specialize in mergers and acquisitions of trucking and logistics companies as well as the restructuring and evaluation of existing carriers that seek to increase operating efficiency and improve profitability. Since 1987, Ahern and Associates has aided hundreds of buyers in the acquisition of trucking and logistics companies throughout the U.S. and Canada as well as assisting many transportation and logistics companies in reducing their overall operating costs and increasing their profitability. For more information, please call 602-242-1030 or visit http://www.Ahern-Ltd.com
XXX
Business contact:
A.W. Ahern
602-242-1030
Media contact:
Jason W. Jantzen
Phoenix Marketing Associates
http://www.PhoenixMarketingAssociates.com
602-282-0202