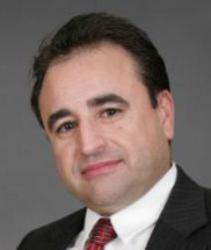 If you are a professional and you don't have a profile on LinkedIn -you don't exist!
Toronto (PRWEB) September 15, 2012
Paul Hill author of The Panic Free Job Search will be a special featured guest at the HAPPEN Network event "Harness the Power of the World's Largest Professional Network" presented by LinkedIn's recruiting specialist, Perry Monaco.
"I highly recommend every professional in the area attend this event", said Paul Hill, Chief Instructor at Transition to Hired, "LinkedIn is the most important social and professional online network for professionals interested in career management as well as for professionals interested in developing business opportunities".
At this 3 hour event, participants will take away some key messages, from Perry Monaco, including:
Learning some amazing new free features available to all users on LinkedIn.
How to best integrate these features to increase productivity and get more from the network.
Mastering the best practices for tailoring your professional brand on LinkedIn.
"It is great to have Perry Monaco from LinkedIn and Paul Hill, the best job search expert, in the same room for our members to benefit from their vast knowledge." said Jim Geraghty, CEO of the Happen Network, the largest Network for professionals in transition in Canada, "Anytime we can have the author of the Panic Free Job Search to answer our member's questions and sign books it is an honour."
As of August 2, 2012, LinkedIn operates the world's largest professional network on the Internet with more than 175 million members in over 200 countries and territories. Sixty-two percent of LinkedIn members are located outside of the United States. LinkedIn members did nearly 4.2 billion professionally-oriented searches on the platform in 2011 and are on pace to surpass 5.3 billion in 2012.
"If you are a professional and you don't have a profile on LinkedIn - you don't exist!" said Hill, "If you are not sure what to do on LinkedIn or where to start, make sure to be at this event and you will find out how easy it is to create your professional profile and get your message on LinkedIn."
"We have had Perry at HAPPEN previously and the event sold out -it is one of our most popular events because our members realize the value of LinkedIn to bettering their careers." said Geraghty, "This is one of those special events that is open to non-members as well -everyone is invited, and we have booked a large room to accommodate the influx, however seating is limited."
The event "LinkedIn: Harness the Power of the World's Largest Professional Network" will be held at the Living Arts Center, 4141 Living Arts Drive, in Mississauga, Ontario, near Toronto, on September 25, 2012 at 8:30 AM. You must first register online by visiting http://happen.ca/events or by calling Jim Geraghty at 416-770-5465.
Paul Hill will be on hand to answer job hunters' questions as well as sign copies of his book.
Transition to Hired and Paul Hill
Transition to Hired provides job search and career coaching services, as well as the groundbreaking 'Panic Free Job Search Boot Camp' and innovative products that facilitate the job search process. Paul Hill has dedicated 26 years of his career to helping professionals get hired, and is the author of The Panic Free Job Search: Unleash the Power of the Web and Social Networking to Get Hired. For more information please visit http://www.TransitiontoHired.com and follow Paul Hill on twitter @GetHiredFastTrk
About The HAPPEN Network
With 10000 members and growing, and innovative new product offerings, HAPPEN is the place for professionals in transition as well as employers seeking key staff. HAPPEN is linking career minded professionals with opportunities. For more information please visit http://www.happen.ca and follow Jim Geraghty on twitter @HappenCareers