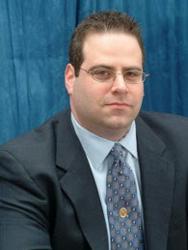 Just like anyone else, those accused of drunk driving are entitled to a fair defense
Orlando, Florida (PRWEB) September 17, 2012
Orlando DUI Lawyer, David Katz will be leading a portion of an upcoming legal seminar for lawyers. The seminar, known as Blood, Breath, and Tears, is an educational opportunity for criminal defense lawyers to hone their skill defending clients accused of driving under the influence of alcohol or drugs.
DUI cases have been on the rise in Florida as drunk drivers face tougher enforcement and much more serious penalties than ever before. The purpose of the conference, which is offered by the Florida Association of Criminal Defense Lawyers (FACDL), is to make sure defense attorneys understand not only the legal issues but also the technology involved in a DUI case. Such cases often make use of data from blood sample tests or breathalyzers.
"Just like anyone else, those accused of drunk driving are entitled to a fair defense," says Katz, who has focused much of his career on DUI law. "There are times when the person turns out not to have been drunk at all, and other times they made an honest mistake. We can't throw someone to the wolves just because an officer says they were drinking."
Katz's portion of the seminar will focus on closing arguments that will capture the attention of a jury and help swing a case in the defendant's favor. He says many DUI cases never go all the way to trial, instead being settled by plea bargains, but when they do a closing argument can be crucial to a strong defense.
"It's the last thing the jury will hear before making their decision," Katz says. "Many people are biased to dislike anyone accused of drunk driving, and it's important to remind them of the evidence itself before they choose a verdict."
This year will be the nineteenth annual Blood, Breath, and Tears conference. It will take place September 20-21 at the Walt Disney World Hilton and is the only major seminar of this sort in Florida.
About David Katz:
David S. Katz is the founder of Katz & Phillips law firm and an experienced DUI defense lawyer. Before starting his private practice he was an Assistant State Attorney and the Seminole County DUI/Intoxilyzer lead attorney. He has received special training on the breath analysis technology that police officers use, and frequently teaches other lawyers how to handle DUI cases. He can be reached at 321-332-6864.