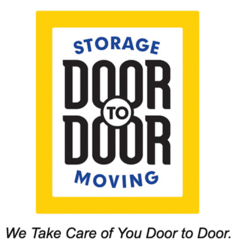 We truly appreciate all the participants who entered the contest.
Kent, WA (PRWEB) September 18, 2012
Anthony Chilelli's journey started with a simple wish; to leave Washington State and explore the country. Though he did not know where his travels would end, he can now rest a bit easier knowing that he has won The Great American Road Trip hosted by Door to Door Storage®.
Contest entrants submitted photos from their trip with brief captions describing the route they took and why the journey was so memorable. Visitors to the Door to Door™ Facebook page voted on the entries and the one that received the most votes walked away with the grand prize.
"For some people, traveling is about getting from Point A to Point B as fast as possible and for others traveling is stressful," said Tracey Kelly, Senior Vice President of Sales and Marketing for Door to Door Storage. "Anthony's story on the other hand captures the essence of what a road trip can be. It serves as a reminder that the journey itself can be just as rewarding as the destination."
Anthony's adventure began with a desire to explore the world outside of Washington State. Ultimately selling of all his possessions, he first travelled to Hawaii where he worked at a coffee shop across from the beaches in downtown Waikiki. He would then next visit the city of Jinju, South Korea where he would meet his future fiancée Maxine. From there the pair travelled to the Philippines to meet her family. More details of Anthony's adventurous story can be found on Door to Door's Facebook page at http://www.facebook.com/DoortoDoorStorage.
"We truly appreciate all the participants who entered the contest," said Kelly. "We would like to thank Anthony for sharing his story, and from all of us at Door to Door we wish him the best of luck in all his future endeavors."
About Door to Door Storage, Inc.
Since 1996, Door to Door Storage, Inc. has helped people across the nation with their moving and storage needs. An industry pioneer, Door to Door was the first portable storage and moving company to provide customers with a convenient, secure and cost-effective alternative to traditional self-storage and household moving. Using an environmentally-friendly container design, Door to Door provides customers with a personalized experience for temporary or long-term moves.
Door to Door operates storage centers in more than 61 U.S. metropolitan markets and offers moving services in 34 states. The corporate headquarters is located in Kent, Washington. For more information, visit the company website at http://www.doortodoor.com.