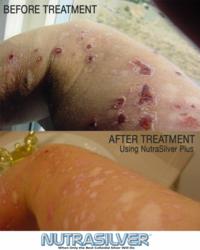 (PRWEB) September 17, 2012
The well-respected maker of the most powerful colloidal silver on the market, NutraSilver, made a big change that clients and customers are raving about.
The company started six years ago with the sole purpose to fix devastating health conditions. They've since been recognized as the only trusted Morgellons treatment in the world, but are now being seen as the premium bargain in the marketplace.
After months of streamlining processes and making changes to manufacturing, warehousing and shipping, NutraSilver is happy to announce that they are no longer charging for standard shipping. What's more, they've extended free shipping to international orders as well.
Customers will pay nothing for standard shipping anywhere in the world.
The owner of NutraSilver said regarding the new change that, "we've always hated charging for shipping. Nobody likes to pay shipping. We don't and we know our customers don't. We even hate charging for it, so we did what we could to change that and serve our customers better."
The changes are live and NutraSilver management couldn't be happier. The customer feedback has been overwhelming. Now you can get the most cost-effective colloidal silver solution on the market at no cost for shipping.
Visit http://www.NutraSilver.com for more information.