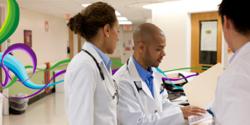 Pittsburgh, PA (PRWEB) September 21, 2012
The Pittsburgh-based company Automated Security Alert has announced that they have opened a new office in King of Prussia, Pennsylvania, which is located near Philadelphia and Valley Forge National Park. The company has also recently opened a new office in Cleveland, Ohio. Automated Security Alert serves clients all fifty states, but in the past two years they have opened up several new offices in Pennsylvania and surrounding states, helping to better serve their clients and to create new jobs in an unstable economy.
The healthcare company offers medical alarms, fall detectors, medication dispensers, and telehealth services to private individuals as well as medical facilities, senior homes, and assisted living facilities through their Campus Solutions program. By providing telehealth services and medication dispensers, it's now easier than ever for individuals with complicated health problems to remain in their own homes while still receiving the care that they need. When medication dispensers are filled by a care giver, the dispensers can prevent medication errors by delivering the correct dosage of medication at the right time. All of the company's phone centers are located in the United States and are operated twenty-four hours a day by live Life Safety Operators, never by an automated phone system. Jason Seyler, Automated Security Alert's Director of Life Safety is looking forward to the opportunity to serve individuals in the King of Prussia area with the new office.
Automated Security Alert, Inc. was founded in 1988 in Munhall, Pennsylvania. The company uses the newest technology to enable senior citizens, physically challenged persons, and recovering patients to maintain an independent lifestyle in their homes. Automated Security Alert offers a variety of medical alarms, medication management systems, and
telehealth services.
For further information, please contact Matthew Couillard at 1.800.338.7114.