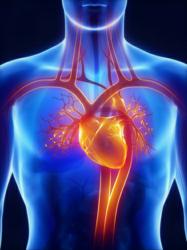 With CVD literally knocking at the door of every man, woman and child, HealthCompare is more determined than ever to educate consumers on the dangers of going without medical coverage.
Orange, California (PRWEB) September 18, 2012
HealthCompare, a nationally recognized health insurance comparison site, announced startling figures regarding cardiovascular disease this week.
According to the American Medical Association, 1 in 3 adults in the US has some form of cardiovascular disease. The disease is a non-discriminatory disease that affects men and women, young and old. Although, it primarily manifests itself later in life, it's a disease whose prevention starts as early as childhood.
HealthCompare has always had a focus on consumer education when it comes to health insurance. And the prevalence that most Americans are walking around without health care coverage is a point of concern.
With CVD literally knocking at the door of every man, woman and child, HealthCompare is more determined than ever to educate consumers on the dangers of going without medical coverage.
That's why they generated a series of infographics to help illustrate the very real and raw data regarding financial liability when consumers choose not to carry coverage.
In the past, shoppers have indicated a real confusion on how to obtain coverage that was effective. These infographics help explain how to properly search for policies that will provide coverage and will be affordable.
Some of the inforgaphics released by HealthCompare are:
How To Find Affordable Individual Health Insurance - Designed to direct and educate health insurance consumers find individual health insurance that's more affordable
Is College Health Insurance Smart - Designed to help college students decide if paying for health insurance is a good idea for them or if skipping it would be acceptable
Not All Free Health Insurance Quotes Are Created Equal - Created to illustrate how some health insurance quotes are not complete
Infographics are highly useful tools used to illustrate difficult topics, like health insurance, in ways that are easily understandable. Through the use of bright and vivid colors, raw data and images, infographics strip away the unnecessary jargon and industry language that tends to complicate the subject.
Yet, as powerful as the infographics have proven to be, HealthCompare is determined to reach beyond the active health insurance consumer.
In the coming months, HealthCompare will be releasing books in the self-development line in order to help shoppers find their way through difficult life events like marriage, birth, death, and divorce.
The boom in the publishing industry has opened doors previously locked to the public. Now, HealthCompare will optimize their goals to help consumers reach their goals and do it with piece of mind.
About Health Compare: HealthCompare was launched in 2009 to work with brokers and carriers to help individuals and families easily research, compare, buy, and enroll in the right health insurance plan at the right price. Based in Orange, Calif., it delivers accurate, customized, health insurance quotes for the country's diverse population.
Through a unique partnership with its sister company, CONEXIS, HealthCompare has the ability to quickly reach thousands of COBRA-qualifying consumers and provide them with COBRA alternatives at the moment they become eligible for COBRA benefits. This provides these consumers with an opportunity to enroll in individual or family plans and potentially save hundreds to thousands of dollars on COBRA premiums and, at the same time, rewards referring brokers with referral fee income for the life of each policy.
For more information, visit http://healthcompare.com/ or call 888.748.5152.