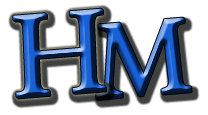 New Web Hosting Tutorial Launched by Acclaimed Business Trainer to Provide free Support for Business Owners
(PRWEB) September 16, 2012
A recently launched web hosting tutorial from experienced business coach Michael Bashi is quickly gaining popularity amongst online entrepreneurs. Mr. Bashi's new website Hostmonopoly.com is a reliable online resource for anyone trying to out find all relevant information pertaining to creating and managing a website hosting account. The Ontario based online marketing wizard is extremely popular in the business fraternity, and has helped many aspiring online business owners to launch their careers through his online training programs. Hostmonopoly.com has been created after conducting a detailed review of all website hosting service providers operating in the present market. The findings of these detailed reviews have been presented in the form of a free video presentation in the website.
Web hosting is undoubtedly the most crucial aspect of starting a business online. The quality of hosting service has a direct impact on the online credibility of a business. There are many well known websites that offer guidelines to help the business owners make the right choice. However, Mr. Bashi has completely changed the approach to reviewing a service because he has used all hosting services without relying on the market feedback. He suggests that server quality, unlimited bandwidth availability, 24 x7 technical support, 4th generation hosting, and unlimited domains are the most preliminary requirements of a good website host.
Company sources have revealed that many online business owners have already signed up for the tutorial. It does not cost any money to avail the top class web hosting training video prepared by Mr. Bashi. A valid email address is enough to access this wonderful online resource to understand all the secrets of website hosting services. When asked about this new training platform, Mr. Bashi said, "Choosing the right host at the very beginning of your business venture would help you save lots of money and time. Hostmonopoly has everything that you may ever need to maintain a website that builds your credibility online."
About Hostmonopoly.com: Hostmonopoly.com is a review website launched by noted business consultant Michael Bashi. This website helps entrepreneurs find out the best web hosting service provider with a comprehensive, free training video.
Contact:
Mr. Michael Bashi
http://www.hostmonopoly.com/prweb